By MADISON BROWN
A man in a red sweater who asked a question at the second Presidential Debate on Sunday has became an instant Internet sensation.
Kenneth Bone asked Donald Trump and Hillary Clinton: "What steps will your energy policy take to meet our energy needs while at the same time remaining environmentally friendly and minimizing job layoffs?"
The question itself isn't to blame for Bone's fame.
His name and the red sweater combined with his glasses made him the perfect internet meme.
Bone told CNN on Monday morning, "I went from, last night, having seven Twitter followers, two of which were my grandmother…to now, I have several hundred," he said. "And I don't know why they care what I have to say, but I'm glad they're engaged in the political process."
Now, Bone has more than 200,000 Twitter followers.
And the fan frenzy doesn't stop there. #KenBone was a trending topic on Twitter, people created parody accounts, and Bitmoji—the iPhone app that allows users to make cartoon versions of themselves—created a Ken Bone-themed icon.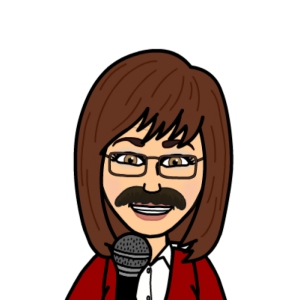 Not to mention the Sexy Ken Bone Halloween costume that sold out within four hours.
Internet media sensations come and go faster than Ken Bone asked his question on Sunday, so who knows when his fifteen minutes of fame will be up and the next guy will have his chance in the Internet spotlight.