Posted December 21, 2017
By ANAEL GAVIZON
When water starts to inundate our roads, it is often global warming sending us an explicit message.
In Matheson Hammock, for example, a Miami-Dade County park located in 9610 Old Cutler Road in Coral Gables, the water has reached knee-level, with "no wakeboarding" signs from the marinas to the neighborhood streets and sunken boats. It is as if this has become the regular day-to-day life for residents.
Click on the video above to view a multimedia presentation about sea
level rise and historic sites in South Florida by Anael Gavizon.
The 85 acres of tropical hardwood hammock forest that extend through Miami-Dade County are constantly being affected by flooding, each time making it harder to recover from the damage.
The accelerating sea rise level is becoming increasingly dire and urgently needs to be addressed.
During Hurricane Irma, the park faced a "six-foot storm surge that resulted in eight sunken boats, as well as damage to docks and flooding at our popular waterfront restaurant Red Fish Grill," according to the park manager James McCrink.
Certainly, it is not the first time that the park has faced this type of crisis. In 1992, during Hurricane Andrew, the nationally recognized park closed its doors for two years for the recovery process.
However, the alarming issue now is not that the park will have to close for a prolonged time, but if the park will survive the increasing sea level in the future.
According to the U.S. Government's sea level rise projections published by the National Oceanic and Atmospheric Administration, South Floridians can expect a 4.1 to 8.2 feet sea level rise by the end of the century. In agree-ment with the previous projection, it is expected a sea level rise of approximately two feet as early as 2048 and three feet by 2063.
These increases would bring even higher tides and storm surges, resulting in 16,015 archaeological and historical sites being affected in Florida by only a three-foot rise, according to the Florida Public Archaeology Network, an institute that centers in helping stem the rapid deterioration of the state's buried past and to expand public interest in archaeology.
Sea rise level is one of most imminent consequences of global warming that will impact Miami as we know it.
The science of this reality is the fact that the atmosphere has gotten significantly warm because of the buildup of greenhouse gases and burning fossil fuels. Consequently, it has warmed the oceans and exhilarated the melting of the ice on Greenland and Antarctica.
Dr. Harold Wanless, professor of Geological Sciences at the University of Miami, mentioned that the problem is harder to solve than it seems since water has a huge capacity to take and hold heat for a long time.
"Only two percent of the atmosphere takes the heat that we have produced, 93 percent has gone into the ocean and the other five percent has gone to warm and melt ice," said Wanless.
"If we stop misbehaving right now, the whole world without burning any fossil fuel, the atmosphere is going to keep warming for another 30 years. The oceans are going to continue to warm for centuries. How do you cool down a warmed ocean in such a short period? I can't imagine anyway."
Other historical places like the Vizcaya Museum and Gardens have also been experiencing deteriorating water intrusion.
The 100-year-old historic landmark house has flooded multiple times on spaces between windows, the museum's café, the basement and bay-front sides –– despite being equipped with heavy hurricane doors and glass.
The Italian estate was built by James Deering in the early 1900s and is currently owned by Miami-Dade County.
The estate inspired much of the architecture that Miami displays now and exhibits an international collection of decorative art.
"Imagine what Miami would lose without people coming to see a place like Vizcaya! Preserving these historical sites enhances our quality of life—it provides us with a connection to the people who lived here hundreds or even thousands of years ago," stated Sara Ayers-Rigsby, director of southeast and southwest regions of the Florida Public Archaeology Network.
According to Charlotte Donn, marketing and public affairs director for Vizcaya, the county's plans to protect its historical value "include not only a community and education space but also a space to store our substantial archives and make the resource more accessible to the public. This will ensure the longevity and access to a substantial part of our collection."
Historical places that go back 10,000 years that are located near the coastal areas of South Florida are among the many severely affected properties. Uncertainty reigns when determining a solution for these places. Thus, in most cases, it is not as easy as plucking artifacts from the ground and shuttling them to museum collections.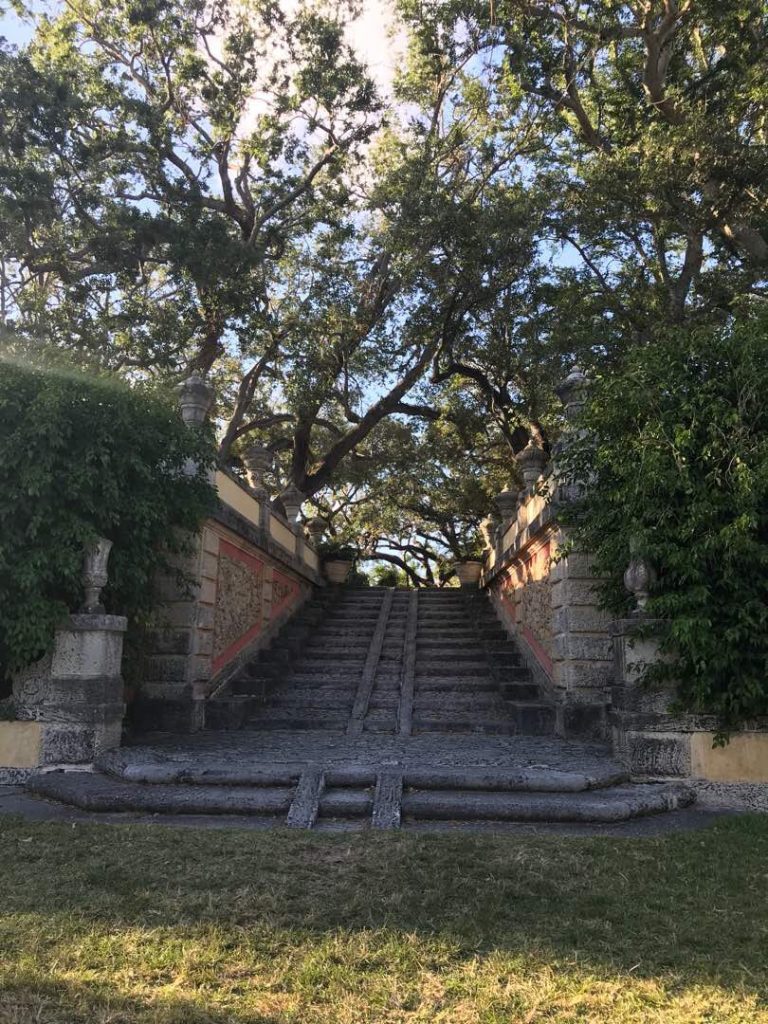 The Office of Historic Preservation of Miami-Dade County, along with many other municipalities from South Florida, is starting to take the first prevention steps.
For Jeff Ransom, county archaeologist at Miami-Dade County Office of Historic Preservation, historic and archeological sites go through a process that evaluates each place on different criteria.
"There is no magic plan. It is kind of learning as you go and, mainly at this point, about assessing the sites defining which ones are at risk," said Ransom. "We are starting to do a vulnerability assessment, ranking the sites on which one is more significant or with more potential to contribute information."
Although ranking the importance of thousands of historical places is difficult, Ransom stated that it will become harder when having to implement the plan. It is even more complex choosing what to do with each place and finding the funding and the mitigation for it.
"All Miami could end up being an archeological site. Where are we going to put our money? Are we going to save a 5,000-year-old archeological site, the Smithsonian or the Naval Station Norfolk? There are some really tough choices coming up," UM's Wanless stated.
Although Miami is neither famous nor recognized for its historical sites, its story is one of migration and travel through the Caribbean. Heritage tourism is the fourth-largest industry in Florida, and many people who move to South Florida every year or grew up here have no idea that there are historical and archaeological sites.
Ransom explained that spreading the word and emphasizing the impact sea level rise on our archaeological and historic sites is at one of their top goals.
"We can't do it alone. The more we promote public awareness the more is going to help us in the long term," affirmed Ransom, the archaeologist working ensemble with the FPAN.
Despite the fact that there is still some uncertainty over the exact changes, we already have a good glimpse of what could happen through what happened in the past.
Global warming is giving us a forthright message, a warning to a changing course.
"I wish I was 20 again because there are so many ways you can make a difference in the world in whatever field you want. There are so meaningful professions and critical opportunities in which to make a real global difference. Today's youth will only become leaders of the future if they thoroughly understand the nature and real anticipated rates of change," concluded Wanless.