By ADAM SPECTOR
Last week marked the release of the newest entry in the "Tomb Raider" series, "Shadow of the Tomb Raider" for Xbox One, Playstation 4, and PC.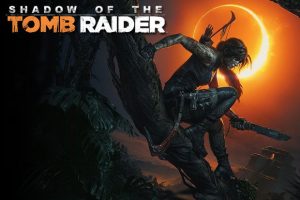 "Shadow of the Tomb Raider" is the third and final chapter of Lara Croft's origin story. It has received mostly positive reviews. Most critics have praised the game's improved story, graphics and gameplay.
The franchise's famous hero, Lara Croft, has been raiding tombs since her first appearance in 1996's "Tomb Raider" for the PlayStation One and Sega Saturn. This long-running franchise has had 12 main games as well as countless spin-off games, such as "Lara Croft Go" for mobile phones and the downloadable game, "Lara Croft and the Guardian of Light." The series has also inspired other popular game series such as "Uncharted."
Despite the success of the series, there was a time where critics and video game journalists were convinced that the "Tomb Raider" series had run its course and was no longer relevant. Crystal Dynamics and Square Enix then rebooted the franchise with 2013's "Tomb Raider." Much like the James Bond series 2006 reboot, "Casino Royal," the new "Tomb Raider" was grittier than any previous entry and reinvented Lara Croft as more human than before in this origin story.
Both 2013's "Tomb Raider" and its sequel, "Rise of the Tomb Raider," were both critical and commercial successes. Square Enix CEO Yosuke Matsuda revealed that the last two games combined have sold nearly 18 million copies. The only common complaint about the last two "Tomb Raider" games were their generic stories.
Just about every entertainment source that shares news about video games has mentioned "Shadow of the Tomb Raider" one way or another. Despite this, the PlayStation 4-exclusive, "Marvel's Spider-Man," which was released only one week prior has received much critical praise and media attention. This game may hurt the sales of "Shadow of the Tomb Raider."