By KATHERINE MOORE
Kardashian and Jenner sisters, Kim, Khloe, Kendall and Kylie, have launched individual lifestyle iOS apps and brand new websites. As of Sept. 14 fans get a deeper look of behind the scenes content and tips that correspond to each of the sisters' passions.
Fans lives will immediately be Kardashified once they download the app. The first seven days are free with a subscription for $2.99 per month. Fans get total access to live streaming videos, beauty tutorials, motherhood tips, workout routines and the ability to purchase similar outfits for cheaper prices.
The "Keeping Up With The Kardashians" stars introduce each of their sites with a unique short video. In Kim's, the star says, "Hey guys, it's Kim. My new app is full of so many amazing new features I can't wait for you to see. There are makeup tutorials with members of my glam team, exclusive behind the scenes videos, and never-before-seen photos of me, my friends and family. I'll also be able to live stream and answer all your questions, and there'll be lots of fun fashion and beauty content. I can't wait to see you soon!"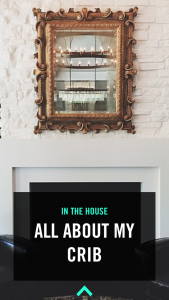 The Kardashian and Jenner social media domination continues. The sisters even gave a tech talk at the Apple Store in New York City's Soho on Monday, Sept. 14.. In the midst of Fashion Week, the sisters shared advice on running social media accounts and talked about their individual projects.
Instagram, Twitter, Snapchat, TV and the tabloids are already filled with Kardashian related content, get ready to see how Kris Jenner and the apps produced by Whalerock Industries will set aside from what's already out there.
As of Sept. 15, Kylie's app landed the No. 1 among all free apps.