By VICTORIA DE CARDENAS
The hashtag #FreeKesha has captured headlines, but the battle of Kesha and her producer Dr. Luke is more complicated than a hashtag.
In 2014, Kesha filed a civil lawsuit alleging Dr. Luke emotionally abused, drugged and sexually assaulted her during her time with Kemosabe Records. Kesha's legal team was seeking to break her contract with Kemosabe Records and its parent company, Sony Entertainment, so she could continue her career without the producer's influence.
After a long legal battle, the New York Supreme Court decided a preliminary injunction, sending the pop star into tears and her supporters into a flurry of anger and activism.
Some of her supporters include celebrities, such as Adele, Lady Gaga and Demi Lovato. Many of these celebrities have taken to Twitter to express their outrage.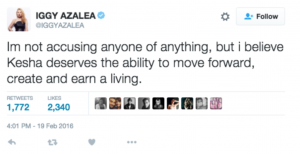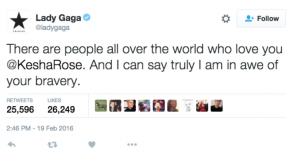 But it's Demi Lovato's tweet which really started the controversy. BuzzFeed broke the story and monitored all of Lovato's tweets.
Her first tweet showed support for the "Tick Tock" singer.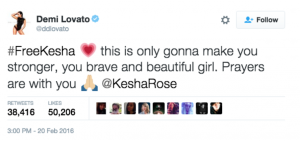 She then tweeted what seemed to be a jab at Taylor Swift, according to BuzzFeed.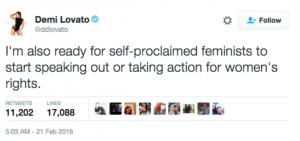 Lovato allegedly liked a tweet that referenced Swift's silence further fueling speculation.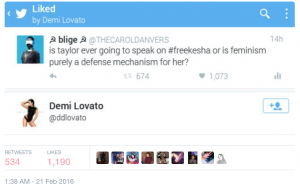 According to BuzzFeed, Lovato's rant was 90-minutes long, and concluding with Lovato sending one last tweet that had the hashtag #equalityforALL.
One day after Lovato's rant, Taylor Swift made a highly publicized move: donating $250,000 to Kesha.
Lovato had one last thing to say.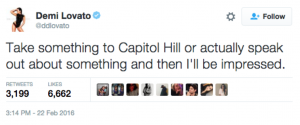 Many celebrities have praised the bold donation and the media is praising the America's sweetheart but it's upsetting to see that they are not showing the entire story.
Credit should be given to BuzzFeed for bringing this to attention, even if there are more important issues to talk about.
News outlets are supposed to tell the full story and to investigate and they seem to have forgotten to do that. Whether or not Lovato was actually calling out Swift, other news outlets should have caught on to the hour and a half rant on Twitter.
It is completely possible that Swift made the donation after feeling pressured from on-again-off-again friend Lovato. It's also possible she didn't do because of Lovato but it's something the media should have at least mentioned when this story first broke out.
It is possible the media was worried about Kesha's case and made the executive decision to not talk about Lovato's side of the story but they cannot deny the events leading up to the donation, especially from two self-proclaimed feminists.
Maybe celebrity rants are nothing to talk about. If that is the case, Kanye West shouldn't receive any more attention then he does but that's another story.