By SIDNEY STERLING
As the iconic New York Fashion Week (NYFW) came to a close on the 19th, style gurus, designers and models were buzzing about something other than the latest haute couture.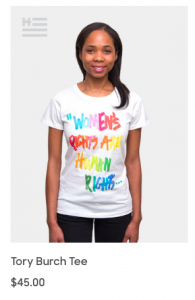 Big name designers like Marc Jacobs, Tory Burch and Maxwell Osborne and Dao-Yi Chow of Public School revealed campaign shirts in support of democrat presidential candidate Hillary Clinton on and off the runways of NYFW.
These shirts are a key part of Clinton's "Made for History" project and all of the profits go directly to her presidential campaign.
The goal of "Made for History" is to include more upscale merchandise to Clinton's online store, provide an additional way for supporters to express themselves and help gain traction for Clinton's campaign.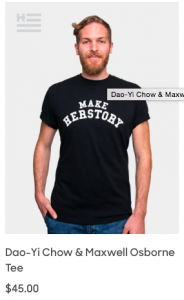 Each designer was reportedly given free rein for their personal designs and all three t-shirts are priced at $45 and can be purchased on hillaryclinton.com.
After seeing the shirts all over NYFW, celebrities are sharing their comments about the designs on social media.
Kendall Jenner posed in her Marc Jacobs deigned Hillary shirt and posted on her Instagram saying, "Shirt by @themarcjacobs. History by @hillaryclinton. #MadeforHistory #ImWithHer @voguemagazine."
The New York Times thought the campaign idea was "brilliant" and stated, "Fashion Week is not normally the first event that comes to mind when one thinks of the perfect time to hold a political fund-raiser."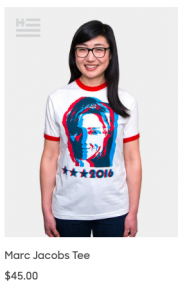 However other fashion blogs like Digiday are criticizing Clinton for an "elitist" move.
Adam Wray, the curator of Fashion ReDef newsletter, told Digiday, "My main issue with the t-shirts is simply that they're ugly and in addition to other millennial-pandering items like the "Chillary Clinton" beer koozie, is not going to help her flagging standing among young people."
Like it or hate it, people are still talking about Clinton's latest fashion statement (no, not a different color pantsuit) and chatter creates momentum for political campaigns, which is the ultimate goal.