By ANDREA ILLAN
On March 8, the Florida Senate took action to ban the state from engaging in business with companies supporting the regime in Venezuela and U.S restrictions with the Venezuelan economy continue.
President Donald Trump took recent action to prohibit the purchase of new Venezuelan cryptocurrency called the Petro. This new medium of exchange was created by President Nicolas Maduro as an attempt to fix the country's weak economy at the moment and the increasing inflation rate, an article on Bloomberg explained.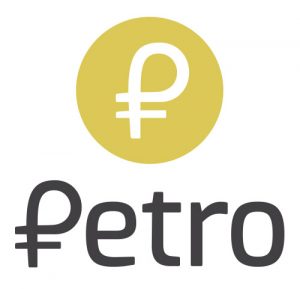 The executive order was signed on March 19 and prohibits U.S citizens from buying this cryptocurrency.
While Bloomberg gives a brief description of the situation, an article on CNN Money further explains what this means for both countries.
According to CNN, Trump's recent action follows his previous ban of U.S investors from buying bonds issued by the Venezuelan government or state-run companies, such as the leading oil company in the country, PDVSA.
Maduro stated the currency will be backed by oil, the primary resource in the country. This does not mean, however, that investors would have ownership of this resource.
Additionally, Maduro stated on a tweet that the Petro's private auction raised $735 million. But CNN reports this amount has not been confirmed.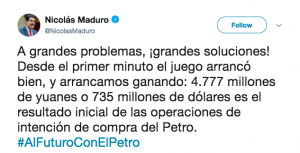 This executive order is a significant action for the Trump administration, as it actively recognizes the illegitimacy of the Venezuelan government.
Both articles can be found at https://www.bloomberg.com/news/articles/2018-03-19/trump-prohibits-u-s-purchases-of-venezuelan-cryptocurrency and http://money.cnn.com/2018/03/19/news/economy/trump-bans-venezuela-cryptocurrency-petro/index.html