By SHELLIE FRAI
For decades, London has been notorious for their avant-garde fashion and London Fashion Week was no exception.
From Feb. 16-21, London's streets were filled with eccentric ensembles that included colorful furry shoes, LED light-up jackets and massive amounts of make up.
T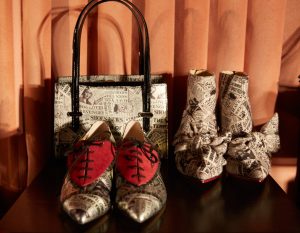 he inspired clothing did not stop on the streets, inside the venues runway shows for British designers, like Burberry, Versus Versace and House of Holland, showcased collections that shocked and excited every fashion week attendee.
Accessories were a big deal for Brits this season. Designers took inspiration from classic pop-culture references like Nickelodeon's TV show, Spongebob Squarepants to create a "Spongebob Squarepants Gold Collection" that included trendy chokers and rings.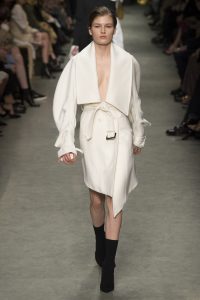 Shoes had their moment when renowned footwear brands like Sophia Webster and Charlotte Olympia used outrageous themes like "Frozen" and "Film Noir" as a backdrop to their shoes that were decorated with feathers, mesh and even icicles.
As for the clothes, there seemed to have been no limit to what the designers could create.
At Burberry, designer Christopher Bailey introduced a new kind of trench coat, one completely open on the front, introducing a new bare-chest trench. The impractical yet stylish theme was seen throughout the collection with one-sleeve sweaters, off-the shoulder tops and jagged-cut coats.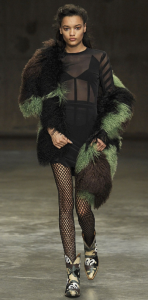 Versus Versace's newest collection channeled London's traditional punk-rock vibe, as models walked down the runway in leather jackets, black mini skirts and studded knee-high leather boots.
House of Holland showcased a more colorful collection that included every type of material imaginable.
From mesh tights to fringe pants to furry-sleeve jackets, the label's newest collection is sure to be a favorite among London residents.