Posted October 2, 2019
By ELYSE WATERMAN
PARK CITY, Utah — Known for its world-class skiing, Park City is home to some of the most beautiful ski resorts in the United States including Park City Mountain Resort and Deer Valley Resort. Both ski resorts were the major locations for ski and snowboarding events at the 2002 Winter Olympics. Framed by the Wasatch Range mountains, Park City is a picturesque destination that boasts a lively and colorful past. Although it has become increasingly popular over the years, it has managed to retain the quaint, charming feel of a small, historic coal-mining mountain town. It is also home to the annual Sundance Film Festival, the largest independent film festival in the United States, drawing in celebrities, creatives and film-lovers alike.
Friday
12 p.m. Coffee Shop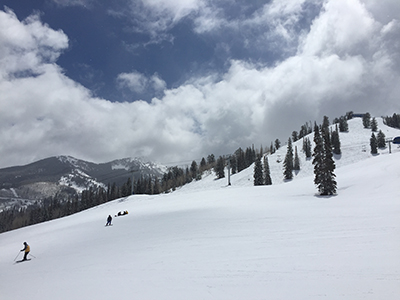 Once you arrive in Utah's favorite quaint ski town, head over to historic Main Street and pop into Atticus Coffee, Books & Teahouse. This homey coffee shop will welcome you with its warm ambiance and hand-crafted beverages. Established in 2010, this family-run local establishment has made quite the name for itself, direct-sourcing organic teas and Millcreek Coffee, straight from the neighboring town of Salt Lake City, which is 32 miles away. With an array of house specialties to choose from, spice up your morning and order the Mexican Mocha which is a dark chocolate mocha with cinnamon and a hint of cayenne ($4.50). Sip your drink while browsing through their eclectic mix of gifts, journals, cards and books.
2 p.m. Lunch at Crystal Park Cantina
Stroll down Main Street and into Crystal Park Cantina, one of Park City's best Mexican restaurants. Established in 2011, this family owned restaurant has it all: incredible service, delicious margaritas, and live music on Friday's and Saturday's! If you're really hungry, be sure to order the steak burrito ($18); their generous portions will be sure to keep you full until dinner. If you're in the mood for something a little lighter, try their Portobello, spinach and cheese enchiladas served with saffron rice and pinto beans ($16). Its warm, friendly ambiance and affordable prices make it the perfect place for your first casual meal.
4 p.m. Check Out Ski Equipment
Since Park City is home to world class skiing, you'll have to rent some equipment before hitting the slopes! Park City Sport on Main Street has plenty of skilled technicians that will help you find the best equipment for the most affordable prices. Locally owned and family operated since 1983, this full-service ski and snowboard rental shop has an excellent selection of gear to choose from. Ski rentals start at $23 a day. Located in the Marriott's Summit Watch pedestrian area near the Town Lift on lower Main Street, Park City Sport also offers free overnight ski storage for customers and there's no cost to change skis, boards or boots if something doesn't fit quite right! Be sure to allow yourself enough time if you're traveling in groups or have children with you though as the shop can get busy.
7 p.m. Dinner and Drinks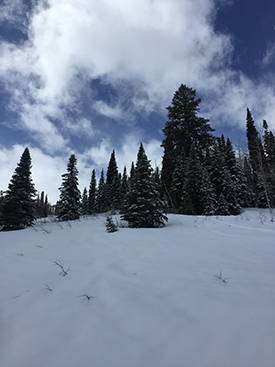 After window-shopping down Main Street and preparing for a day on the slopes tomorrow, head into No Name Saloon & Grill for dinner and drinks in one of the most iconic buildings in Park City. Standing tall since 1905, the building is on Utah's Historic Landmark Registry and was transformed into the No Name Saloon & Grill back in 1999. Today, it continues to be an extremely popular hot spot for travelers and locals alike. It's consistently voted the "Best Bar in Park City" by readers of the local Park Record newspaper. With 17 televisions and a year-round heated roof top patio, this bar and grill is the perfect place to celebrate your first night out on the town. Its extensive classic pub menu gives folks plenty to choose from. Be bold and try one of their world-famous buffalo burgers, served with their signature house-made buffalo chips and their very own no name saloon southwestern style salsa. Enjoy your burger with a few local craft beers. After all, the bar is open until 2 a.m. Cheers!
Saturday
9 a.m. An Entire Day on the Slopes
Once a booming mining territory, Park City is now home to two world-class ski resorts: Deer Valley Resort and Park City Mountain Resort. If you're sticking towards Main Street, Park City Mountain Resort is much easier to access because you won't need to drive in. It's also the biggest resort in the United States. The mountains are right on your doorstep. In fact, they're so close that you can literally ski from the Park City Mountain Resort onto historic Main Street, though it's not recommended. Opened in 1963 and initially named Treasure Mountain, the resort has been a major tourist attraction for skiers all over the world with 348 trails accessed by 41 lifts and a base elevation of 6,900 feet. During the season, the slopes are open from 9 a.m. to 4 p.m. Lift tickets are generally pretty expensive, unless you buy them months in advance. A one-day ticket for an adult (ages 13 – 64) costs $148 while a one-day ticket for a child (ages five – 12) costs $95. If you are a beginner, or a little rusty on the slopes, be sure to practice on the trail named First Time before you take the Silverlode Express to your first run. Home Run is the longest run at the resort, measuring 3.5 miles, and is the best area to practice on. Intermediate skiers should start at Canyons Village and make their way to the Tombstone Express lift before skiing down Silver Spur run. Expert skiers looking for a challenge should make their way to Jupiter Peak and Jupiter Bowl. Both runs require three different lift rides to access and are extremely steep. Go at your own pace.
12 p.m. A Picturesque Lunch
Skiers typically spend all day on the slopes, only taking a break for lunch. Red Pine Lodge is a popular destination, nestled at the top of Red Pine Gondola and offers a fast, fresh menu with a variety of hearty options to keep you full throughout the day. There's also an upper patio and a beer bar! The Summit House is another option with its incredible panoramic views of Deer Valley and the beautifully snow-capped Wasatch Mountains.
1:30 p.m. Afternoon Ski and the Alpine Coaster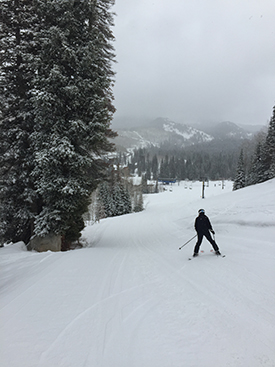 After a long, relaxing lunch, hop back onto the slopes for a few more hours of ski time, until everything closes at 4 p.m. However, if you want to take a break from skiing and want to try something different, pop out of your skis and head over to the Alpine Coaster, conveniently located near PayDay lift. It near the Legacy Lodge in the resort base so you don't even have to leave the park to access it. This winter roller-coaster takes you through the mountains of Park City, winding through miles of loops and curves, with speeds up to 30 m.p.h, for those seeking thrill and adventure. If you want a dreamy, slower experience where you marvel at the mountains and breathtaking views, you can do that too. After all, the coaster's cart allows you to control your own speed. This winter attraction is also open until 4 p.m. and is a perfect place to bring your kids. You must be 54 inches or taller in height to ride and at least 16 years of age to drive a passenger. If you're not planning on taking the lead and would rather be a passenger, you must be between 38 and 53 inches in height. It costs $26 for the driver, and $11 for a passenger.
6:15 p.m. Dinner at Seafood Buffet
After a full day on the slopes, most skiers are famished and exhausted. Luckily, you don't have to travel far for world-class dining in Park City. A five-minute drive from historic Main Street will bring you to Seafood Buffet, located on the plaza level of Snow Park Lodge. Voted among America's Top Restaurants, Deer Valley's Seafood Buffet features a vast array of hot seafood appetizers and entrées and fresh seafood including poke bar, seared Ahi tuna, Alaskan King crab legs, Mountains of Pacific white shrimp and freshly shucked East and West Coast oysters. Don't worry if you're not a huge fan of seafood; the buffet also offers an unlimited salad bar, cilantro lime glazed baby back ribs, carvery specials, prime rib, vegetable specialties and mouth-watering desserts like the Vanilla Bean Crème Brûlée. This seasonal eatery is only operates during the winter season and is scheduled to reopen on Dec. 7. Then, it will be open Thursday through Monday, 6:15 p.m. to 9 p.m. It's $80 for an adult, and $30 for children (6 – 11 years). Children (5 years and under) can enjoy this for free!
Sunday
10 a.m. 'Brekkie'
After an exciting, fun-filled day of skiing, enjoy your last meal at Five5eeds. It's worth the five-minute drive from Main Street! This Australian-owned café was opened by Andrew and Tiffany Percy, a couple from Melbourne; they named the café after their five children, or as they call them "seedlings." Their unique menu offers breakfast all day, or "brekkie" as they call it. Their most popular dish is the Smashed Avo on Toast, Shakshuka and Eggs Benedict. They even have espresso coffee flown in from Melbourne! Prices range from $6 to $16.50 and it is open daily from 7:30 a.m. to 3 p.m.
12 One Last Look Around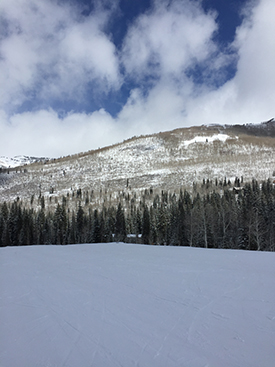 After breakfast, head back to Main Street to take one last walk around this lively area. Bask in the sun, play in the snow and window-shop. There is an array of art museums, boutiques, jewelry shops, and gift shops to choose from. If you're looking for something a little different, be sure to check out Mountain Town Olive Oil Co. This cute, little shop is open on Monday to Saturday from 11 a.m. to 6 p.m. and on Sundays from 12 p.m. to 5 p.m. With more than 40 different flavors of Extra Virgin Olive Oil and Balsamic Vinegar, customers can taste their favorite combinations and bring a bottle home!
Lodging
Since Park City is known for its skiing, most visitors will stay at Marriott's Summit Watch for its unbeatable location on the heart of Main Street. A one-bedroom villa, which comes with a California King bed, a sofa bed, a fireplace and a Whirlpool bathtub starts at $209 a night but can be cheaper or more expensive depending on the time of year and availability.
If you want to splurge in Deer Valley, book a room at The St. Regis. This luxury hotel boasts exception service and postcard mountain views. Its location is slope side too, offering guests ski-in and ski-out access in Deer Valley. Although the five-star hotel is pricey; it's $404 a night for a king bed and a partial view of the mountains.
If you want to feel like a local, don't mind lugging your skis to the lift or driving into town to park before hitting the slopes, there are plenty of options on Airbnb. Rent an entire contemporary alpine house off Main Street for $2,725 per night or stay in a romantic historic cottage for $167 per night. Options will change based on the season.
If You Go
Park City Mountain Resort
Address: 1345 Lowell Ave., Park City, Utah 840
Hours: 9 a.m. to 4 p.m.
Main Street
Address: Main Street, Park City, Utah 84060
Deer Valley Resort
Address: 2250 Deer Valley Drive S, Park City, Utah 84060
Atticus Coffee, Books & Teahouse
Address: 738 Main St., Park City, Utah 84060
Hours: 7 a.m. to 5 p.m.
Crystal Park Cantina
Address: 412 Main St., Park City, Utah 84060
Hours: 11 a.m. to 10 p.m.
Park City Sport
Address: 738 Main St., Park City, Utah 84060
Hours: 8 a.m. to 6 p.m.
No Name Saloon and Grill
Address: 447 Main St., Park City, Utah 84060
Hours: 10 a.m. to 2 a.m.
Seafood Buffet
Hours: Seasonal
Five5eeds
Address: 1600 Snow Creek Drive EF, Park City, Utah 84060
Hours: 7:30 a.m. to 3 p.m.