Posted September 28, 2020
By MADELYN WERDER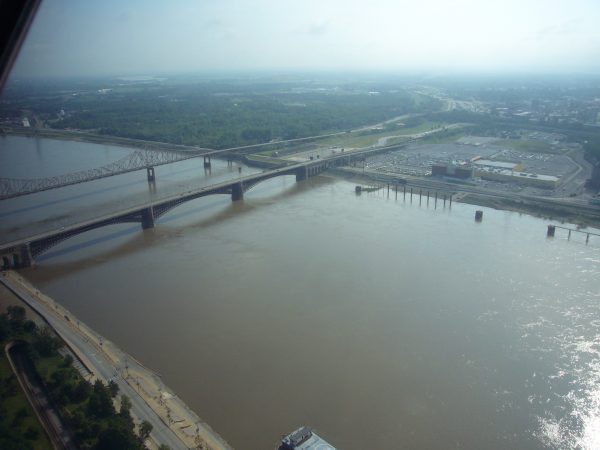 ST. LOUIS — The heart of the Midwest with its Gateway Arch and home to the infamous Cardinals baseball team are usually the first things that come to mind when this city comes to mind. However, it is so much more with its history, culture, food and fun. The city of St. Louis was discovered by French fur traders in 1764 named Pierre LacIed and Aguste Chouteau. Before the city was founded by the French, there was a regional center of Native American Mississippian culture. The city became more well-known after 1803 with the Louisiana Purchase Expedition of Meriwether Lewis and William Clark. Between the years of 1840 and 1860, the population grew with many new immigrants, especially the German and Irish — between the times of the German Revolution and Irish Potato Famine. St. Louis was a prominent place during the American Civil War because of its location on the Mississippi River, but it stayed under control by the Union. Although no major battles were fought in this city, there was the "Battle of Camp Jackson fought in what is now called the St. Louis University campus. Although we could make this trip all about learning, there is too much fun to resist, so hold on tight as we glide through some St. Louis' best and secret spots in 48 hours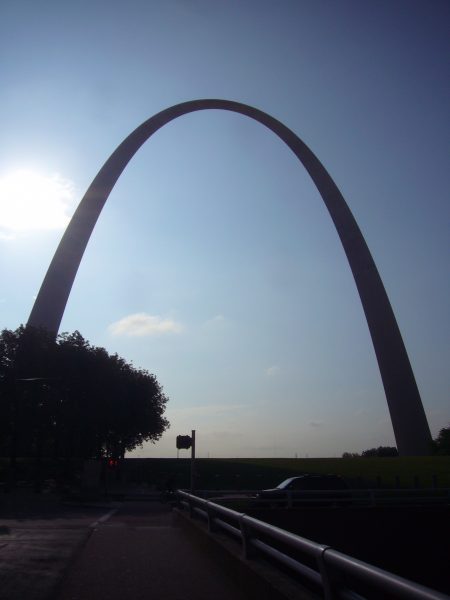 Friday

2 p.m. The Best of Something

First, you are going to be starving once you get in, and we have too much fun planned for today to spend most of your time on a meal. Our first stop for food is Lion's Choice. Based in Missouri, this fast-food restaurant has one other location in Illinois. The story behind the name, Lion's Choice is supposed to be a nod to an old saying that meant you had the best of something. Although there is much to order on the menu, it's roast beef sandwich with cheese melted on the meet, is the most dangerous of them all… because you will become addicted and hold fast-food restaurants to a much a higher standard.

3 p.m. A Stroll Downtown

Standing at 630 feet, the St. Louis Gateway Arch National Park is a historic site that represents St. Louis' role of the westward expansion in the United States. Once you arrive and pay the fee, a tram that fits about six will take you to the tip-top of the arch. Be sure to take this moment in! However, if being so high up doesn't sound like your kind of thing, explore around the national park's beautiful brick city. As you walk through the century-old brick roads and look down on each uneven brick dating as far back as the 1800s, you will approach the Old Courthouse. This courthouse is listed in the national park Service's Underground Railroad network to freedom in the mid to later 1800s. The historic Old St. Louis County Courthouse was one of many sites to abolish slavery and fight for freedom. However, due to COVID, it hasn't yet opened to the public. If you find it is still closed, no worries explore downtown, and be sure to check out the cute little boutique shops.

4 p.m. River Boat Cruise

Once you have finished your tour in the arch, time to meet up on a riverboat cruise adventure! Purchase the tickets ahead of time here: online. As you sit back relax and feel the river air, the boat captain will take us back to a time in history when steamboats controlled the Mississippi River. Also, further detail of downtown St. Louis landmarks and architecture of the past will be exposed.

6 p.m. All Aboard

Upon our arrival back to shore, we will feel a burst of energy as the flamboyant voices, laughs, and cheers echo in the distance. We won't be able to resist following the adventure. As we approach the Union Station, we will now be able to put our knowledge to the test. The Union Station is the whole reason how the city became not only a gateway to the west but also all of America. The Grand Hall today showcases a 3D light show set to music across the whole Grand Hall's entire 65-foot vaulted ceiling. As you witness the light show, grab a drink or refreshment at the lobby / full lounge bar.

7 p.m. St. Louis Wheel

Once the drinks have settled, head over to the St. Louis Wheel. This attraction site has carousel rides, mini-golf, rope climbing, mirror mazes, an aquarium, gondola rides and of course the infamous St. Louis Wheel at 200 feet high.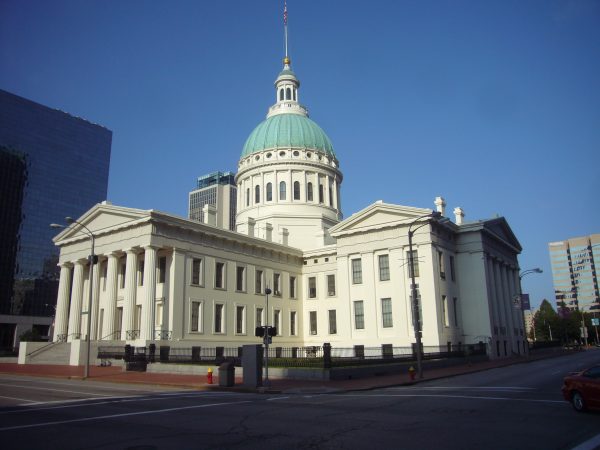 10 p.m. Saint Louis Union Station Hotel

As tempting as it will be to explore the rest of this city, we have to get our rest for tomorrow. Book your stay at the Saint Louis Union Station Hotel. Most of these rooms have the Union Station's artwork and décor showcasing the various kinds of railroad themes. Before you hit the hay, be sure to enjoy the last moments of your day sipping a cool drink under the stars in the night sky breeze and replay your favorite moments from this day once more.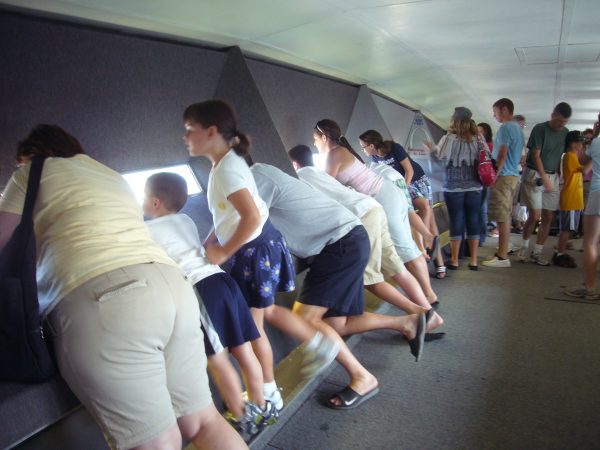 Saturday

10 a.m. Breakfast with a View

Rise and shine! Don't you dare stay in bed any longer… Those soft silky sheets will make it hard but I promise this is a brunch worth getting up for. As you walk through the doors of Ferderhofer's Bakery, the smell of fresh donuts and pastries will seep through your insides teasing your taste buds while waking any sleepy part of yourself up. Order whatever strikes your interest on the menu. There is no bad choice at this affordable bakery. Make sure to get it to go so that we can eat it at an equally great view.

11 a.m. A Walk in the Park

Forest Park at 13,000 acres, is one of the largest urban parks in the U.S… This park is filled with tons of attractions: Missouri History Museum, The Munny (outdoor musical theater opera), St. Louis Art Museum, St. Louis Science Center, James S. McDonnell Planetarium, St. Louis Zoo, and the Shakespeare Festival. Grab a spot on the top of this grassy hill, pull out your picnic blanket, and dig into that food.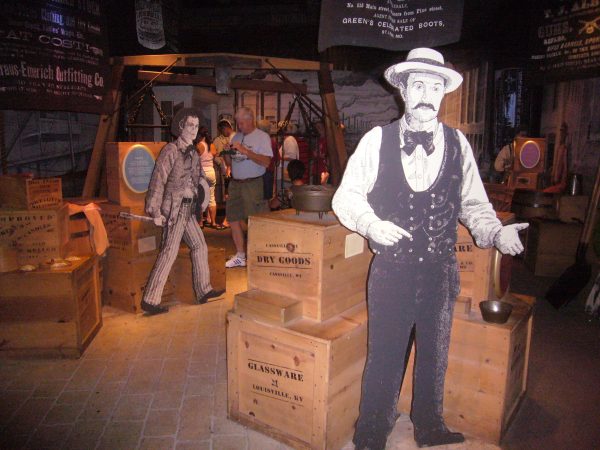 12 p.m. St. Louis Zoo

Once we make our way over to the section in the park where the zoo is, the admission fee is free with the exception of some fees for a few attractions. However, all the income is donated to conservation programs. This zoo is home to over 13,000 animals representing 555 species. Enjoy a Sea Lion show and be sure to not to leave without seeing the snake house and learn all about the latest pythons.

4 p.m. A Swim in the Sky

Who is ready to unwind with a swim in the sky? Yes, you heard right. We'll amp this up with a rooftop swim at The Last Hotel. Adult day passes are $35 along with a complimentary drink and day beds are first come first serve. As you sink into your starlit armchair all you will want to do is fall asleep for the rest of the day, but sleep is for the week. There is still so much in store…. However, this next activity is only for the brave.

7 p.m. Beware of Ghosts

Be sure to make reservations for dinner and a ghost hunting tour at the Lemp Mansion. The original ghost hunting tours have been seen on "Ghost Hunters," "Ghost Adventures," "Children of the Grave" and many other shows. You will get the history of the Lemp family, the brewery, the mansion along with some ghost stories. Depending on the tour guide and tour, some are more in-depth. And some are more spontaneous. The Special Haunted Tours with Betsy are only thrown in October. These special tours also give the history of the Lemp Mansion and psychic communication with ghosts are attempted by Betsy. Fresh homemade cookies and cocktails are served on this tour.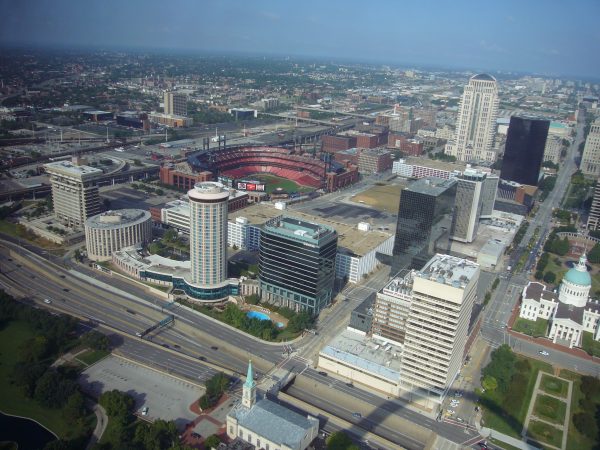 9 p.m. Sing the Night Away

If you decide ghost hunting may be your thing, there is more to do around the city with checking out abandoned haunted warehouses and such, or if you're really brave, attempt to spend the night in the Lemp Mansion Hotel. However, if you have had enough of the ghost talk, who's ready to sing the night away at W Karaoke Lounge? Time to throw on that bright red dress for the gals and fancy-dress tops for the guys; it's a fun night out in the city. Due to COVID-19, this Lounge has been closed but it may be re-opening soon. Be sure to stay out as late as you like because this is our last night in St. Louis. Order your favorite drinks and foods and be sure to take some pictures and videos.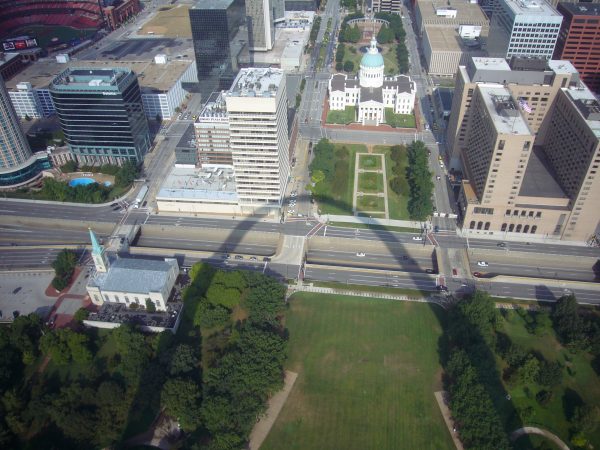 Sunday

10 a.m. Healthy can be Delicious

By now the sun has woken you up and you are ready for your last few stops around the city. Fuel up on some coffee and food at the Café Osage. This garden store café with foods made from the veggies that are grown on-site offers nice patio seating. The servers are not only known for their hospitality but also their wonderful recommendations, especially for the first-timers.

12 p.m. Nature's Finest

After eating a healthy meal, relax in nature some more at the botanical garden. The garden features live music, special events throughout the year, flower shows and house tours.
This garden is 79 acres of pure landscape and plant beauty. Some of the popular displays are the Chinese Garden, English Woodland Garden, Ottoman Garden and the Victorian District. There are also different boutiques to shop at on the premise and cute cafes to eat .

If You Go

Due to the current COVID-19 situation, in order to visit inside the arch, you can go to: gatewayarch.com or call: 877-982-1410 to make your appointment. ($14 adults or $11 for kids)

Tickets for the River Boat Cruise are $20 for adults and the price for kids between the ages of 3-15 are for $10, also children under the age of 3 are free.

Tickets for the St. Louis Wheel fun zone are $15 for kids ages 13 on up and any age under is $10.

The Forest Park attraction prices vary from $8-$15 per person.

Make reservations at this number: 314-664-8024 for dinner and a ghost hunting tour at the Lemp Mansion (Tours are $25 per person and special tours are $35). Lemp Mansion Hotel rooms range from $150 – $230 a night.

Tickets for the Botanical Garden are purchased here at this link: https://www.missouribotanicalgarden.org/. General admission is $12 but for St. Louis residents it's $6. However, it's up to date prices and when it's scheduled to be opened again is to be determined due to COVID.

Go to the Airbnb website here: https://www.airbnb.com/ and you will see tons of loft, hotel, apartments and home options starting at $50 a night. For example, there is a studio room with an updated kitchen, Keurig, seating room and table for $42 a night in the Central West End of St. Louis at this link: https://www.airbnb.com/rooms/34355540?adults=2&check_in=2020-09-30&check_out=2020-10-02&source_impression_id=p3_1600174494_cgvTYbuVhE%2BDXsOC

The Hilton St. Louis Downtown at the Arch is another option for those who are looking for a little more luxury along with affordability. This up-scale hotel is just walking distance from the arch and starts at $100 at the site Hotels.com.