Posted October 24, 2014
By VALERIE LOPEZ
Photography is no longer a distant practice that only professionals in the area exercise. It is now accessible to all by putting our hand on our pockets or purse as we look for our smartphones.
These devices have revolutionized the way we communicate, share our lives and travel.
We no longer take pictures just to remember the people we meet or the places we visited, but to share on social networks. So it's okay if we take an out of focus picture of our house but it's not okay if we take a mediocre picture of the Eiffel Tower and post it online.
For this reason, this guide will aid travelers find the best photography apps in the market to have quality images of their trips.
For Taking Photos: VSCO Cam
VSCO Cam helps amateur photographers snap, edit and share. However, this app's specialty is to take sharp images, adjust the focus while shooting and manipulate the exposure. You can import existing photos and access all photos in one place. Another plus is how easily the exposure and focus can be edited to avoid under-exposed and over-exposed images.
Travel blogger Carolina Benoit, 27, loves VSCO Cam when she travels.
"Most of the time my phone camera crashes when I'm on the go because I take too many images. Also, the camera roll runs out of memory easily and I don't have the possibility to edit them directly, so this app has been the best solution," she explains.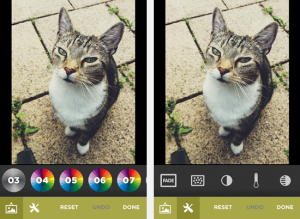 For Editing: Snapseed
Habit photographer and traveler Juan Rojas, 33, nominated Snapseed as his favorite travel application.
"Snapseed is an app that I want to use everyday. The first thing I do after I take photos with my Canon camera is download them to the computer and then send them to my Dropbox to download and then edit on the app. It's user friendly and has the best editing tools."
Snapseed is an advanced photo application. It has an integrated camera and editor that can be used to tune images, add shadows and highlights, sharpen and add photo filters as well as HDR effects. Its unique capacity to edit RAW files makes it the perfect app for professional editing. Google+ owns Snapseed, therefore, it has the capability of sharing photos after editing without having to export to the phones camera roll.
For Collages: Photo Collage
Photo collages have become a big deal when sharing images to avoid posting 10 images of the same topic, therefore, tell a story with a single picture. When doing this combination, this app is the easiest way to go. It allows users to choose different layout options, position and reposition the images.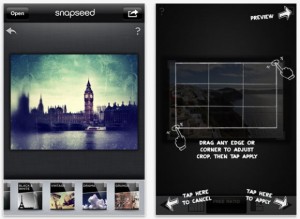 Luisa Castro, 23, advertising major at University of Miami, is a Photo Collage fanatic. She uses it whenever she leaves her hometown to post pictures on her social media and not bored everyone with different post of the same thing.
"I think this is of the best options to share memories with others because I can put together a story with details. For example if I go to a museum I use it to showcase different art works or at a restaurant to share the typical food of the place I am at," she said.
For Adding Text: Over
Over is a fancy application for typography lovers. It lets users overlay words on images to add captions, quotes or locations. It's known for its type selection since it showcases designer type fonts with effects and color variations.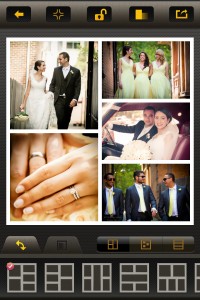 Over's editing layout is user friendly; it allows easy editing with a variety of tools such as color, opacity, size and orientations. For professional designers, there is an upgraded version but for the typical user the basic package is enough.
Graphic designer Stefanie Lopez, 30, is "bananas" over this application. As a designer she believes it's the best typography option out there and it help educate others about what is good type and what is not.
"I am bananas over this app! I love all about it, the interface is friendly and easy and the best part is that it doesn't have Times New Roman for Comic sans typefaces. It's a relieve for us designers," she exclaimed.
For Sharing: Instagram
Facebook, what is that? It's all about Instagram now. This application is one of the most influential and powerful during the past three years.
Instagram is known as the best photo-sharing tool on the market. Users can upload photos from their camera roll, add filters and effects and then share it with their followers. Its upgraded version allows users tag people in the photo, add it to their photomap and use hashtags.
" I want to share the best pictures I take and not have to pay for an app all in one," said Roxana Maza, 22, journalism major and psychology minor at University of Miami.
She is a daily Instagram user and likes the fact that Instagram has made photo editing integral to her generation.
"I think everyone with a smartphone secretly or outwardly enjoys feeling like a professional photographer, and I think it's a great way to be creative and it's Instagram's fault," she stated.
Where to Get the Apps
VSCO Cam
Free
Mobile photography
Version 3.5
17.5 MB
Apple store
Snapseeed
Free
Mobile photography
Version 1.6.1
27.9 MB
Apple store
Photo Collage
Free
Mobile photography
Version 2.1
48.6 MB
Apple store
Over
$1.99
Mobile photography
Version 2.3.13
15.6 MB
Apple store
Instagram
Free
Mobile photography and social network
Version 6.1.2
12.6 MB
Apple store