Posted November 12, 2019
By ADAM SPECTOR
While walking my dog at the Sunday farmer's market at Pinecrest Gardens, I saw a long line at the front entrance, then my dog pulled me towards this line and I was also curious about the line. It turned out that it was for the annual Howl-O-Ween, a charitable event that raises money for Paws 4 You, which is a non-profit and no-kill dog shelter that saves thousands of dogs a year, during its 11 years of service.
Pinecrest Gardens is a 20-acre park in the Village of Pinecrest, which is a part of Miami, Florida, on the corner of SW 111th Street and Red Road. It was the original location of the Parrot Jungle, a park that started in 1936 until it was moved to the city of Miami's Watson Island back in 2003.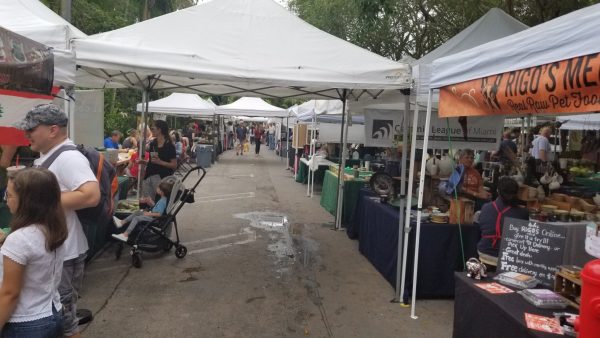 Pinecrest Gardens is a public place that can be appealing to both locals and tourists.
The beautiful park with tropical foliage once only featured events with parrots and tropical birds, Pinecrest Gardens is now often used for large public events throughout the year.
In addition to the annual Howl-O-Ween, there are often concerts and art festivals at this park. This upcoming Friday, the Greater Miami Youth Symphony will be performing.
Every Sunday, there is a farmers' market where local crafts and foods are sold, which attracts both locals and visitors to the area. The farmers market is a venue that is located in the parking lot of Pinecrest Gardens, which consists of approximately 30 vendors that sell produce, plants, food and local handicrafts.
Each week hundreds of people gather from near and far with their families and pets to eat, drink, and shop. This is a popular event that goes from 9 a.m. to 2 p.m. most Sundays, and it is often quite difficult to find parking.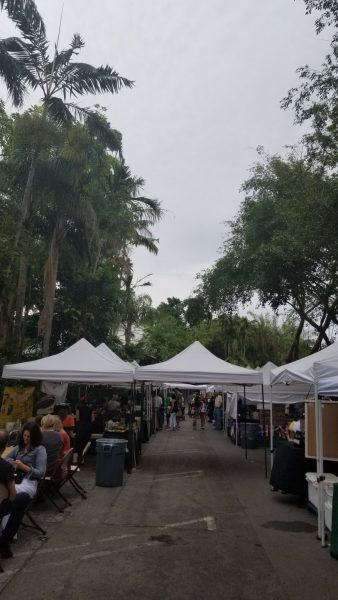 Pinecrest Gardens has countless tourist-friendly events ranging from concerts to art festivals to plant shows as well as cult movie screenings throughout the year. It is in many ways similar to Fairchild Gardens, except on a smaller scale.
After taking my dog to the farmers market and having a great time, I saw hundreds of people in line with the Howl-O-Ween, a charitable event that raises money for Paws 4 You. As mentioned before, this is a non-profit, no-kill dog shelter that saves thousands of dogs a year, during its 11 years.
According to Pinecrest Gardens director, Alana Perez, the Paws 4 You event has been a huge success every year. Last year, it attracted over 2,000 visitors and continues to be a huge success.
"This event is a fundraiser for this incredible group called Paws 4 You rescue. They are one of the most remarkable rescue groups in all of South Florida," Perez said. "They have a facility just near the Falls, where they have medical care, cleaning kennels, they're non-kill, they're so special. And this is one of the few fundraisers that they do and a very important one for them because they run almost strictly on donations."
Events include dog races, costume events, and vendors that all donated a portion of their proceeds to the non-profit. The most noteworthy event was the dog costume event, which had hundreds of applicants and only a few winners. The best known of the nine judges for the event was Congresswoman Donna Shalala (D-27th District).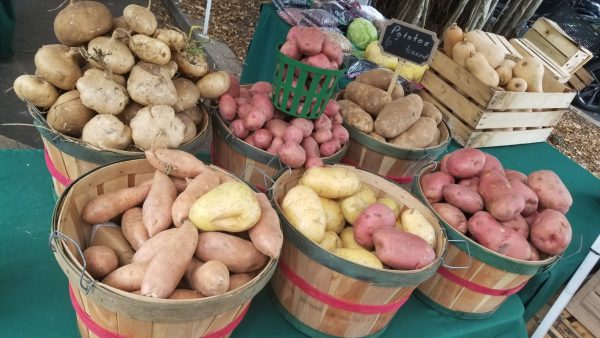 Ticket admissions were $5, all going to a good cause. Judy Judkowitz, a Paws 4 You volunteer, explained there were dogs up for adoption that were walking around with other volunteers who had red "adopt me" bandanas on them. While no specific numbers were provided, Judkowitz said that many were adopted.
"A lot of the rescued dogs walking around here get adopted. There's also a process afterwards though. We don't just let people take dogs. We make sure that it's a good home for them, as we meet with the potential owners to interview them and have them explain their household."
I stopped by a stand called "Green Treets," which sells CBD products to help dogs with chronic pain as well as non-CBD dog treats. According to Jeff Feiler, the owner of the Green Treets store located in Coral Gables and a judge in the dog show, the stands were all at Pinecrest Gardens to sponsor Paws 4 You.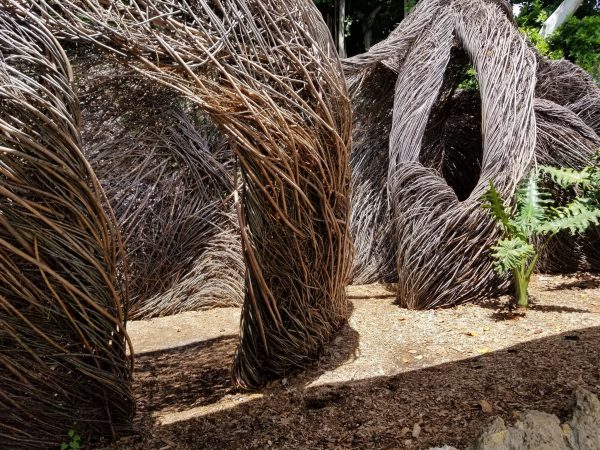 "I have been donating to this cause for quite some time, but this is the first time I've ever been this involved. We have a number of sponsors such as our company, Green Treets CBD, which has a stand here today and all the proceeds go to the rescue for the benefit of the dogs," Feiler said. "They have a bunch of dogs over by those tents over there that are being adopted. I always recommend to friends and family to adopt their pets through this group. I also helped my stepson and his wife adopt their dog through this organization."
My dog was handed a treat from Green Treets, which he sniffed and walked away without even touching it. The employee laughed and said, "your dog is definitely not going to be our mascot."
I would rate it as a very successful day and my dog had the time of his life.