Posted October 2, 2019
By ADAM J. SPECTOR
With the distinctive architecture of the area, unique stores and restaurants, historic landmarks and countless other things to do, Coconut Grove is arguably the second-most recognizable part of the Miami Metropolitan area to visitors aside from Miami Beach. The area of Coconut Grove is the oldest continuously populated neighborhood of Miami, as it officially became a part of Miami-Dade County in 1925. In addition to its unique charm, Coconut Grove is one of the more walkable areas of Miami, making it a perfect place for a short 48-hour trip.
FRIDAY
12:30 p.m. Enjoy lunch at Lokal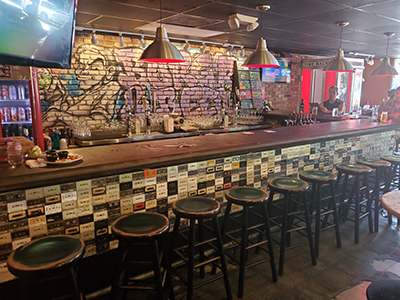 Lokal is one of the more popular restaurants in Coconut Grove. Known for its creative takes on the classic American hamburger and its unique atmosphere, 'it's not always easy to get a table, as the place is usually quite crowded. The restaurant serves many interesting twists on old-time classics. Each menu option is creatively thought out by its owners and chefs, including such choices as the Miami Heat burger as well as the Cracker Cowboy chicken sandwich. For dessert, it's worth checking out Vicky's House, the hidden milkshake bar that is only accessible through a phone booth in the corner of Lokal's interior. Once you go through the booth, you will be transported back in time in with milkshakes inspired by 80s cultural staples and an exact replica of the owner's kitchen.
1:30 p.m. Shopping at nearby stores including This N That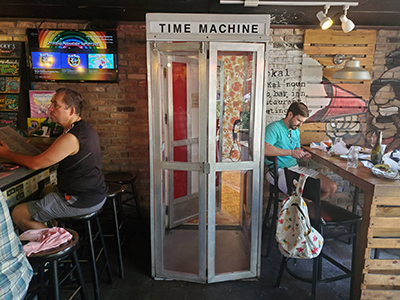 Located right across from Lokal are a number of unique shops. This N That, is one of the oldest stores in the area, which has been in business since 1957. The 'store's merchandise, including furniture, clothing, jewelry, household items, collectibles and antiques are donations, and the store is run by the non-profit organization, Plymouth's Women's Fellowship. Although the items have been donated, there is a lot of good stuff to be found at lower than average prices. In addition to finding a plethora of affordable relics, you're also supporting a good cause.
3:30 p.m. The Barnacle Historic State Park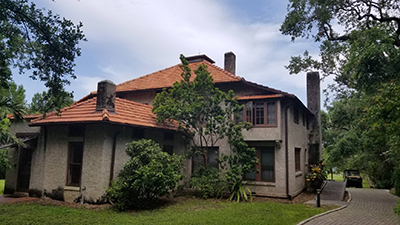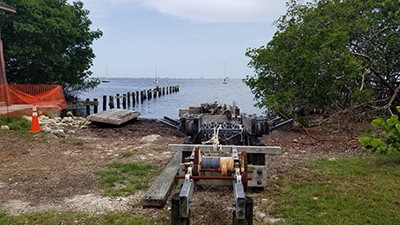 On the way to the Barnacle Historic State Park, make sure to pass by the Coconut Grove Playhouse, which is one of the most talked-about abandoned buildings in the city. The building first opened its doors in 1927 and has been a staple of the area ever since. Although the Coconut Grove Playhouse has been closed for more than a decade, the old-fashioned exterior with its classic 1920s look still remains a prominent landmark in the area. After passing by the playhouse, re-enter the "Era of the Bay," and a time before even railroads came Miami. The Barnacle Historic State Park is a five-acre Florida State Park in the Coconut Grove neighborhood of Miami at 3485 Main Highway. Built in 1891, it is the oldest house in its original location in Miami. The Barnacle was designed by owner Ralph M. Munroe in back in 1891, who is considered the "Father of Coconut Grove." Munroe was also an author, photographer, boat designer and a well-known environmentalist. For a $5 entree fee, visitors can take a quick tour inside the estate and 'there's a nice walking path with plenty of scenery to stop and observe.
8 p.m. Dinner at Spillover:
For dinner, head to the Spillover, a low-key bar, and restaurant owned by one of the Grove's top restauranteurs. The Spillover offers a wide array of starters, salads, sandwiches, main dishes and desserts, which are all made in-house and from scratch, including their famous key lime pie. The restaurant is best known for its local seafood, such as the Florida Fish Tacos ($15). The restaurant also has outdoor seating, which is popular with dog owners and there is actually a menu for dogs with each item only costing $5.
10 p.m. Rest at the Mayfair Hotel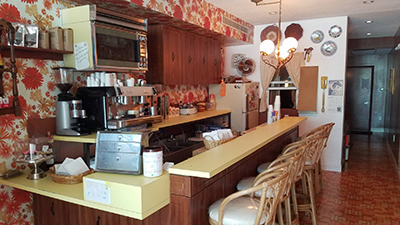 The Mayfair Hotel & Spa is a very unique hotel located near Cocoa Walk. The moderately priced hotel also has a spa as well as an outdoor pool on the roof. Other than the rooms, much of the hotel is outdoors. The nice rooms, great location, and one-of-a-kind style of the building make this the perfect place to stay for a 48-hour trip to the Grove.
SATURDAY
10 a.m. A stroll through Peacock Park
Peacock Park is a 9.4-acre park by the shore of Biscayne Bay in Coconut Grove. The ambiance is incredible, and it's an open green space on a beautiful piece of land. In addition to this, there is a baseball field, a basketball court, swings, making it a great place to hang out for people of all ages.
11 a.m. Greenstreet Café
Located in within Peacock Park, the Greenstreet Café is another one of the more popular restaurants in Coconut Grove, as it is crowded just about every day of the week during breakfast, lunch, and dinner. The restaurant is known for high-quality food, reasonable prices and its unbeatable location.
1 p.m. Kayaking in Biscayne Bay
Right off of Bayshore Drive and near Dinner Key, Kayaks, Flyboards, and Jet Skis can be rented from the nearby shops, such as Miami Watersports, located on 3400 Pan American Drive Pier 9.Kayak trips in Biscayne Bay are always great fun, as one can go around all the small islands nearby or remain in their kayaks all times. It's calm and beautiful, as the sun reflects off the water. It's a great way to spend an afternoon with Florida nature.
7 p.m. Monty's Raw Bar
Monty's Raw Bar is a quintessential Coconut Grove restaurant with plenty of outdoor seating. With great live music, local foods, and beautiful views of Biscayne Bay, Monty's is a must-visit for locals and visitors.
SUNDAY
10 a.m. Brunch at Chug's Diner
Within walking distance of Mayfair, Chug's is a small diner in Coconut Grove serving mostly breakfast and many Cuban favorites with a modern flair. The low prices for food and nice outdoor seating area makes it a fun place for a quick bite.
11:15 a.m. A Walk Through Regatta Park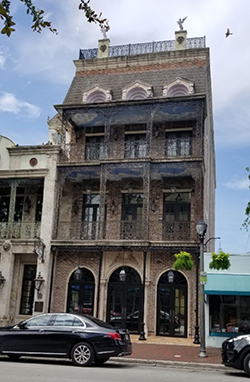 Regatta Park is a public park located in Coconut Grove located right next to the bayside with some nice waterfront views. The park is often the site of small festivals and community gatherings throughout the year. Opened in 2015, Regatta Park is the newest park in the Grove and is especially popular with dog-owners.
If You Go
Lokal— 3190 Commodore Plaza, Coconut Grove, FL 33133; For reservations, call 305-442-3377; Street parking available.
This N That—3155 Commodore Plaza, Miami, FL 33133; For questions and additional information, call 305-448-2114; Street parking available.
The Barnacle Historic State Park—3485 Main Hwy., Miami, FL 33133; For questions and additional information, call 305-442-6866.
The Spillover—2911 Grand Ave Ste 400D, Coconut Grove, FL 33133; For reservations, call 305-456-5723; Street parking available.
Mayfair Hotel—3000 Florida Ave., Coconut Grove, FL 33133; For reservations, call 305-441-0000; Street and valet parking available.
Peacock Park—2820 Mcfarlane Road, Miami, FL 33133; For more information and questions about upcoming events, call 305-960-4670; Street parking available.
Greenstreet Café—3468 Main Hwy., Miami, FL 33133; For estimated wait times, call 305-444-4442.
Miami Watersports—3400 Pan American Dr, Miami, FL 33133;For questions and orders, call 305-345-4104 or visit http://miamiwatersports.com; Street parking available
Monty's Raw Bar—2550 S. Bayshore Dr., Miami, FL 33133; For reservations, call (305) 856-3992; Street and nearby valet parking available.
Chug's Diner—3444 Main Highway, suite 21; For reservations, call (786) 534-8722; Street and nearby valet parking available.
Regatta Park—3400 Pan American Dr.; For more information, contact the Parks & Recreation Department of Special Events at 786-314-6775; Street parking available.