Posted November 23, 2021
By BRIANNA OARD
A metropolitan area with warm, tropical weather year-round, Miami-Dade County residents and tourists alike are always in search of ways to cool down. For some people, nothing beats enjoying ice cream on a hot day!
There is a plethora of ice cream shops across Miami-Dade, with each offering a diverse range of flavors and products of America's favorite frozen treat. With so many choices, it can be difficult to choose where to visit. We feature 10 ice cream stores with Instagram-worthy presentations, fun preparation, and/or unique flavors. 
Whether they are craving a scoop of ice cream, a freshly made waffle cone, an old-fashioned ice cream sundae, or an ice cream sandwich, locals and tourists can beat the heat and enjoy their sweet treats at these 10 must-try locations in Miami-Dade. Some of these businesses have multiple locations not only in Miami-Dade, but also around the country as well.
Listed below in alphabetical order are 10 unique ice cream places in Miami-Dade:
Aubi & Ramsa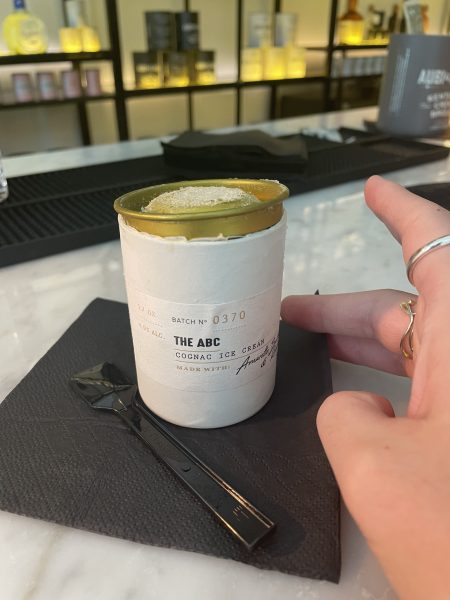 A view of a wooden bar back-dropped with glass bottles of alcohol greets customers as they enter Aubi & Ramsa. This Miami Design District hotspot is an ice cream "bar" that offers 21 flavors of liquor-infused ice cream to patrons 21 years old and over. The types of booze used in their ice cream includes tequila, single malt, champagne, bourbon, Irish cream, gin, rum, liqueur, mezcal and vodka. According to its website, among the best sellers are the old fashioned, the ABC and the choco-hazelnut martini. All ice creams and sorbets contain 4.9 percent alcohol and come in two sizes: a 3.7-ounce small or a pint. Aubi & Ramsa also has two other locations in Miami-Dade County: the Aventura Mall and Wynwood.
Azucar Ice Cream Company
Located in the heart of Little Havana, Azucar Ice Cream Company, according to its website, "make[s], distribute[s], and sell[s] premium ice cream that gives [their] guests a cultural 'farm to cone' experience." All frozen treats are made with natural ingredients coming from local farmers and suppliers.
Azucar Ice Cream Company is a true Miami ice cream shop, as the majority of the store's flavors are inspired by the city and its prominent Cuban culture. Such flavors include café con leche, dulce de leche, caramel flan, and plátano maduro (sweet plantain).
Chill-N Nitrogen Ice Cream
A popular hotspot for University of Miami students, Chill-N Nitrogen Ice Cream stands out for their ice cream preparation — watch your treats being made straight out of a liquid nitrogen tank! Customers get to select their custom bases, flavors, and mix-ins from the "Periodic Table of Flavors."
Chill-N has multiple stores across Miami-Dade County, including one located just a mile away from the University of Miami, according to Google Maps. For the opportunity to win a free ice cream and be featured on the business's "Equations of the Week," tag a photo of your Chill-N creation on your Instagram feed or story with #chillnequations.
Freddo
The gelato from Freddo is crafted from traditional Italian recipes and made with the best ingredients, including fresh milk, selected fruits, and natural dulce de leche from La Pampa, Argentina. This South American brand started in 1969 when it opened its doors in Buenos Aires, Argentina.
Over the years, the business has become popular around the world with multiple stores, including one in Brickell and another in Coral Gables. The gelato is shipped daily from its headquarters in the Argentine capital. Pints are also available for purchase at select supermarkets around Miami-Dade County and online.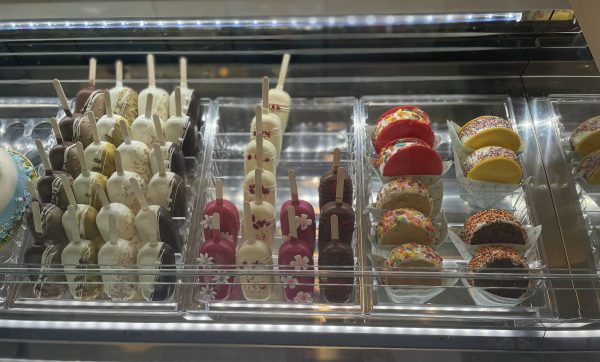 Frohzen
Across the street from Aubi & Ramsa is another Miami Design District-based ice cream shop, Frohzen. The storefront's neon signs of an ice cream cone and their name in blue cursive draw the eye. Frohzen offers exquisite creations such as macaroon ice cream sandwiches, ice cream cupcakes, ice cream "cakesicles," and a selection of coffee drinks, in addition to ice cream in a cup or waffle cone. Stop by after enjoying a meal at Le Jardinier and L'Atelier de Joël Robuchon, as Salvatore Martone, Frohzen's executive pastry chef, is a former protégé of Joël Robuchon, the late "Chef of the Century" who held 32 Michelin stars!
MadLab Creamery
Just like everything in the Miami Design District, MadLab Creamery is a little bit fancy and over the top. Renowned pastry chef Soraya Caraccioli-Kilgore's whimsical store offers freshly made soft serve ice cream in unexpected yet delicious flavors.
While MadLab Creamery also sells picturesque unicorn cakes and other sweet treats, the soft serve ice cream is the star of the store. Flavors rotate by the season and include limited-edition offerings. There is an abundance of topping choices, which include edible glitter, cotton candy, macaroons and gold leaf. These toppings and their presentation make one's MadLab Creamery ice cream picturesque, perfect content for posting on Instagram.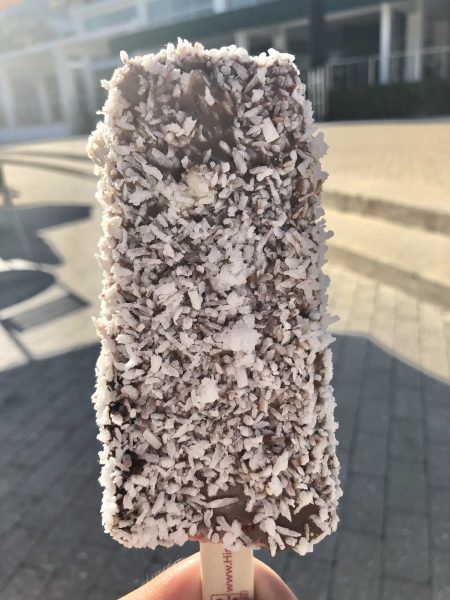 Morelia's Gourmet Paletas
Pick it, dip it, and top it. According to Morelia's Gourmet Paletas's website, that is what they consider to be the best ice cream experience. With several locations scattered around Miami-Dade County, Morelia's Gourmet Paletas offers a customized paleta, ice cream on a stick.
The closest location from the University of Miami Coral Gables campus is two miles away. All popsicles are made from scratch daily with local ingredients of the highest quality. Come for the paleta-creating experience, as employees coat each paleta with different combinations of dipping sauces and toppings. Available for takeout or delivery.
Salt & Straw
Salt & Straw has multiple locations across the country, including two within Miami-Dade County in Wynwood and Coconut Grove. Each store partners with local farmers and chefs to create a few specialty flavors that residents will only find at that location. Salt & Straw has an ever-changing menu with at least 36 flavors, some of which rotate monthly. They also have to-go pints available for purchase. Who would be adventurous enough to try a scoop of caramelized turkey & cranberry sauce or mushroom muddy buddies (flavors offered throughout the month of November at Salt & Straw's two Miami-Dade County locations)?
Vicky's House
Entering this Coconut Grove establishment, customers will feel as though they have traveled back to the 1980s. Located next door to its sister restaurant, Lokal, in the Coconut Grove neighborhood, Vicky's House is a 1980s-themed dessert bar offering milkshakes, ice cream scoops, and beer. Its retro-chic decor and atmosphere are unique characteristics that attract customers.
Vicky's House's specialty milkshakes pay homage to some of the most iconic movies and TV shows, such as E.T. Goes to The Movies To Watch The Goonies, Golden Girls, and The Breakfast Club. The over-the-top presentations, including glazed doughnuts and Twinkies as toppings, make these milkshakes prime Instagram content.
Wall's Old Fashioned Ice Cream
Once residents and tourists visit this South Miami ice cream shop, they will feel as if they were transported back to the 1950s. Family-owned and operated, Wall's Old Fashioned Ice Cream's old school charm and outdoor setting are qualities which make it among the top must try ice cream shops of Miami-Dade County. They offer ice cream scoops, sundaes, and drink creations that will satisfy any sweet tooth. Wall's Old Fashioned Ice Cream is also another ice cream hotspot that is a favorite among University of Miami students, as it is two miles away from campus.
If You Go
Aubi & Ramsa – Aventura Mall
Where: 19565 Biscayne Blvd., Aventura, FL 33180
Phone: 305-946-9072
Website: https://aubiramsa.com
Aubi & Ramsa – Miami Design District
Where: 104 NE 41st St., Miami, FL 33137
Phone: 305-946-9072
Website: https://aubiramsa.com
Aubi & Ramsa – Wynwood
Where: 104 NW 25th St., Aventura, FL 33127
Phone: 305-946-9072
Website: https://aubiramsa.com
Azucar Ice Cream Company
Where: 1503 SW 8th St., Miami FL 33135
Phone: 305-381-0369
Website: https://www.azucaricecream.com
Chill-N Nitrogen Ice Cream – Aventura
Where: 17831 Biscayne Blvd., Aventura, FL 33160
Phone: 786-916-3313
Website: https://www.chillnicecream.com
Chill-N Nitrogen Ice Cream – Coconut Grove
Where: 3415 Main Hwy., Coconut Grove, FL 33133
Phone: 786-534-4858
Website: https://www.chillnicecream.com
Chill-N Nitrogen Ice Cream – Pinecrest
Where: 8271 SW 124th St., Pinecrest, FL 33156
Phone: 786-732-6988
Website: https://www.chillnicecream.com
Chill-N Nitrogen Ice Cream – South Miami
Where: 7316 SW 57th Ave., South Miami, FL 33143
Phone: 305-763-8164
Website: https://www.chillnicecream.com
Freddo – Brickell
Where: 1102 S Miami Ave., Miami, FL 33130
Phone: 786-310-0368
Website: https://freddo.com
Freddo – Coral Gables
Where: 176 Giralda Ave., Coral Gables, FL 33134
Website: https://freddo.com
Frohzen
Where: 151 NE 41st St., Suite #137, Miami, FL 33137
Phone: 305-448-6060
Website: https://www.miamidesigndistrict.net/listing/782/frohzen/
MadLab Creamery
Where: 140 NE 39th St., Suite 137, Miami, FL 33137
Phone: 305-639-8178
Website: https://www.miamidesigndistrict.net/listing/606/madlab-creamery/
Morelia's Gourmet Paletas – Aventura Commons
Where: 21211 Biscayne Blvd., Aventura, FL 33180
Phone: 305-850-4031
Website: https://www.paletasmorelia.com
Morelia's Gourmet Paletas – Coconut Grove
Where: 3437 Main Hwy., Coconut Grove, FL 33133
Phone: 786-313-3411
Website: https://www.paletasmorelia.com
Morelia's Gourmet Paletas – Coral Gables
Where: 76 Miracle Mile, Coral Gables, FL 33134
Phone: 305-456-1306
Website: https://www.paletasmorelia.com
Morelia's Gourmet Paletas – Wynwood
Where: 185 NW 25th St., Miami, FL 33127
Phone: 305-533-3550
Website: https://www.paletasmorelia.com
Salt & Straw – Coconut Grove
Where: 3015 Grand Ave., Unit #145, Coconut Grove, FL 33133
Phone: 786-633-0142
Website: https://saltandstraw.com
Salt & Straw – Wynwood
Where: 246 NW 25th St., Miami, FL 33127
Phone: 786-633-0157
Website: https://saltandstraw.com
Vicky's House
Where: 3190 Commodore Plaza, Miami, FL 33133
Phone: 305-442-3377
Website: https://kushhospitality.com/locations/vickys-house/
Wall's Old Fashioned Ice Cream
Where: 8075 SW 67th Ave., Miami, FL 33143
Phone: 305-740-9830
Website: http://www.wallsicecreamfl.com