Posted October 23, 2021
By BRIANNA OARD
Situated east of Coral Gables, south of Brickell, and overlooking the picturesque Biscayne Bay is Coconut Grove, the oldest continuously populated neighborhood of Miami. Coconut Grove earned this status after officially becoming part of Miami-Dade County in 1925. Also known as "The Grove," the bayfront destination is famous for its historic landmarks, spectacular architecture, lush nature, indie boutiques, and sidewalk restaurants. Conveniently, all of these attractions are within walking distance from each other. Given its close proximity to campus (2.8 miles, according to Google Maps), The Grove is popular with University of Miami (UM) students for everything from late night drinking to shopping to Sunday brunch. Coconut Grove's natural beauty, tropical vibe, and laid-back atmosphere are part of the neighborhood's unique charm, making it the perfect place to go to for a quick 48-hour visit. 
FRIDAY AFTERNOON
1:30 p.m. – Window Shopping Around The Grove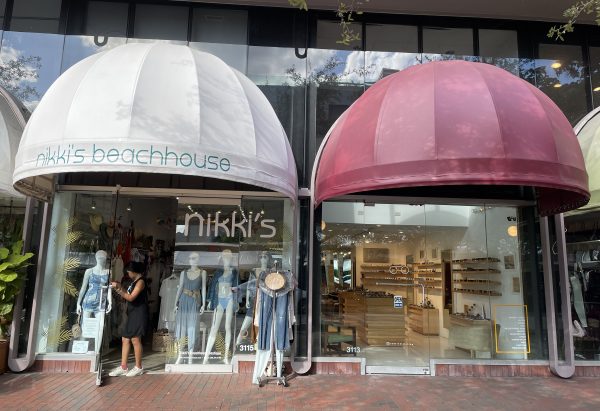 From thrift stores to trendy boutiques to bridal shops, there are countless options available in Coconut Grove to engage in some retail therapy! The best areas in Coconut Grove to shop in include Main Highway, Fuller Street, and Commodore Plaza. From the listed areas mentioned earlier, definite "must-stop" shops include The Fashionista Consignment Boutique, a swanky and chic consignment boutique carrying designer label items; Allie & Chica, a trendy boutique that sells clothing, accessories, and handbags, for young women; and Nikki's Beachhouse Boutique, a hip swimsuit boutique that sells sexy swimwear, coverups, and accessories. CocoWalk, Coconut Grove's mall located at the end of Main Highway, is worth exploring for those who enjoy retail chains like FP Movement, Sportive, and Gas Bijoux. While prices vary depending on which type of shop you check out, it is worth browsing through each store for trendy, fashionable items.

FRIDAY EVENING
6:30 p.m. – Dinner at Sapore di Mare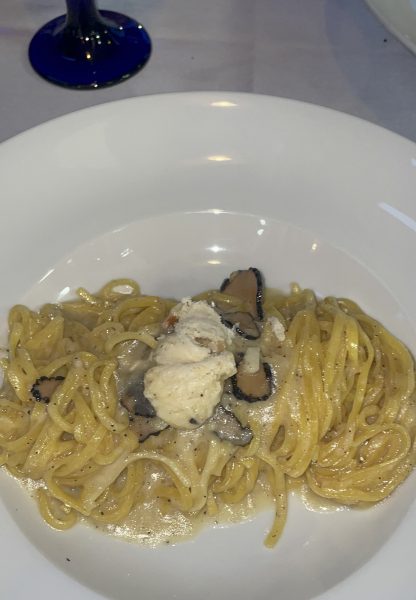 If you are in the mood for Italian cuisine and seafood, Sapore di Mare is the place to go! A small restaurant with few tables and seats (outdoor dining is available here) on Grand Avenue, its relaxed and comfortable atmosphere has customers feeling as though they are on a boat along Capri and the Amalfi Coast.On the more expensive side of restaurants, Sapore di Mare is worth every dollar with menu items made with passion, love, and the freshest ingredients — signature characteristics of Italian culture. Ingredients are directly imported from Italy. All of the pasta dishes at Sapore Di Mare are to die for, and some of them are served tableside from a hollowed cheese wheel. As for dessert, the tiramisu is highly recommended.
SATURDAY MORNING
9 a.m. – A walk through Peacock Park
By the shore of Biscayne Bay in Coconut Grove is a beautiful open green space known as Peacock Park. The park also includes a baseball field, a tennis court, a basketball court, swings, and several jungle gyms. There are several benches at various points across the park where people can have picnics or hold birthday pirates. The popular Glass and Vine Restaurant is also situated on park property. Diners can enjoy dishes composed of the freshest ingredients from South Florida while taking in the park's lush settings from its outdoor patio. Peacock Park is a wonderful and family-friendly place for people of all ages. It is the perfect spot for parents with young children to spend quality family time and create long lasting memories.
10:30 a.m. – Brunch at Greenstreet Cafe
Located at the heart of Coconut Grove on Main Highway is Greenstreet Cafe, which attracts locals and visitors for its high-quality food, reasonable prices, beautiful terrace, and unique street atmosphere. The eclectic nature of this indoor/outdoor restaurant enables patrons to unwind, relax, and people watch, all while enjoying a hearty breakfast. Tables are filled with a mix of UM students, locals, tourists, bike riders, and joggers. The best part is that Greenstreet Cafe is dog friendly, so be prepared to see cute dogs outside on the patio. Greenstreet Cafe is busy on the weekends, so many people get impatient and end up at Lulu, the restaurant across the street which serves delicious, globally influenced seasonal dishes. But the Nutella-filled French toast, steak and eggs, and bottomless mimosas at Greenstreet Cafe are definitely worth the wait. The richness of the ingredients in each dish is mouthwatering. To put it simply, a visit to Coconut Grove is not complete without breakfast at Greenstreet Cafe.
SATURDAY AFTERNOON
4 p.m. – Cocktails at Monty's
Another food place that is an absolute must to add to your "Restaurants to visit at The Grove" list is Monty's, a popular spot among students and visitors. Monty's waterfront tiki hut setting is fantastic for relaxing and unwinding after a long day of work or school. The breathtaking view of the sunset over Biscayne Bay, fresh selection of seafood and cocktails, reasonably priced menu, and live music are aspects that make locals and visitors alike keep coming back. Monty's also has several TVs where sports fans can gather and watch various professional sports games. On a hot afternoon, cool down with the Miami Vice cocktail, which is simply a blend of two of Monty's frozen cocktails, the pina colada and the Rum Runner. Two drinks in one at a reasonable price.
SATURDAY EVENING
7:30 p.m. – Dinner at Strada in The Grove
Among the row of restaurants in Commodore Plaza lies Strada in The Grove, a restaurant where customers experience classic Italian food and authentic old-world flavors and traditions, all while taking in the space's vintage, yet contemporary, vibrance. While there are many delicious options to select from the lunch and dinner menus, be sure to ask your server for the specials. For appetizers, be sure to order arancini, saffron flavored risotto balls served with arrabbiata tomato sauce and truffle oil, as they will melt in your mouth. The spaghetti carbonara pasta special is rich and does not disappoint. In addition to its immaculate dishes, this hotspot is well-known for its enoteca, a word in Italy that references "high-end" wine shops. Strada in The Grove is the home to over 100 different wine options, including many some from the world's best wine regions.
SUNDAY MORNING
9:30 a.m. – Brunch at Le Bouchon du Grove
If you are too hungry and do not want to wait long for a table at Greenstreet Cafe or Lulu, an alternative restaurant to go is the nearby Le Bouchon du Grove. Although the former two are the "go-to" breakfast spots in Coconut Grove, this bistro is highly underrated and deserves more recognition. Le Bouchon du Grove is known for its unique cuisine (a blend of Lyon, France, and South Florida), high quality food, old-school rustic charm, and warm and relaxed atmosphere. It is also open for lunch and dinner. Complimentary mimosas are served during the Weekend Brunch. The Omelette Du Bouchon (ham mushroom, and Swiss cheese omelet) not only tastes delicious, but it is also not too heavy. Those with dietary concerns will be proud to hear that Le Bouchon du Grove offers a 90 percent gluten-free menu. Side note: the portions sizes for the Chicken Fricassee and the Moules Marinieres (steamed mussels) are so big that they can serve two or three people!
SUNDAY AFTERNOON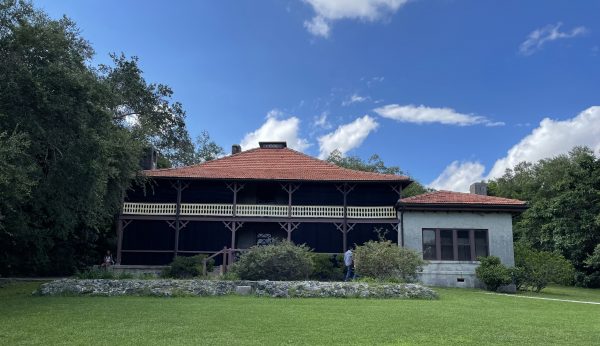 3:30 p.m. – The Barnacle Historic State Park
Across the street from Lulu and Greenstreet Cafe on Main Highway lies The Barnacle Historic State Park, a five-acre Florida State Park. Built in 1891, it is the oldest house in its original location in Miami and was designed by its owner Ralph M. Munroe. Considered by Miami locals as the "Father of Coconut Grove," Munroe was also an author, photographer, boat designer and a well-known environmentalist. The walk up to the estate allows visitors to take in The Barnacle's natural beauty with the towering trees and the roots that entangle around them. More of Mother nature's wonders await in the backyard where the peaceful and tranquil atmosphere of the backyard allows visitors to take in the breathtaking view of Biscayne Bay. For those who enjoy nature, this is a destination to stop by the next time you are in Coconut Grove.
If You Go
Allie & Chica
Where: 3111 Commodore Plaza, Miami, FL 33133; Phone: 786-703-2916: Website: https://www.allieandchica.com.
CocoWalk
Where: 3015 Grand Ave., Coconut Grove, FL 33133; Phone: 305-444-0777; Website: https://cocowalk.com.
Greenstreet Cafe
Where: 3468 Main Hwy., Coconut Grove, Fla. 33133; Phone: 305-444-0244; Website: https://www.greenstreetcafe.net.
Monty's
Where: 2550 S Bayshore Dr, Miami, FL 33133; Phone: 305-856-3992; Website: https://www.montysrawbar.com.
Le Bouchon Du Grove
Where: 3430 Main Hwy., Coconut Grove, FL 33133; Phone: 305-448-6060; Website: https://www.lebouchondugrove.com.
Nikki's Beachhouse Boutique
Where: 3115 Commodore Plaza, Miami, FL 33133; Phone: 305-476-7765; Website: https://nikkisbeachhouse.com.
Peacock Park
Where: 2820 McFarlane Road, Miami, FL 33133; Phone: 305-533-3550; Website: https://www.miamigov.com/Parks-Public-Places/Parks-Directory/Peacock-Park.
Sapore di Mare
Where: 3111 Grand Ave, Miami, FL 33133; Phone: 305-476-8292; Website: https://saporedimaremiami.com.
Strada in The Grove
Where: 3176 Commodore Plaza, Miami, FL 33133; Phone: 305-444-1312; Website: https://www.stradainthegrove.com.
The Barnacle Historic State Park
Where: 3485 Main Hwy., Miami, FL 33133; Phone: 305-442-6866; Website: https://www.floridastateparks.org/parks-and-trails/barnacle-historic-state-park.
The Fashionista Consignment Boutique
Where: 3135 Commodore Plaza, Miami, FL 33133; Phone: (305) 443-4331.