Posted October 15, 2020
By ESSIE DUKE
NEW YORK — On Sept. 30, New York City's restaurants and bars could officially accommodate indoor seating at a reduced, 25 percent capacity. This came as the tail-end of New York Gov. Andrew M. Cuomo's reopening plan for the city, since its shutdown in March due to COVID-19.
Many tourists and New Yorkers alike celebrated the chance to dine again at their favorite restaurants and bars. Still, some are worried about the level of safety provided by being indoors to dine and felt trepidation at the possibility of increased infection rates, with indoor seating options.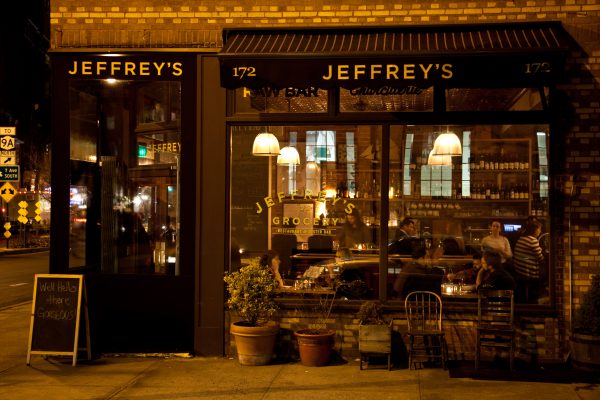 Anne-Christie Fleury is a graduate student from Roosevelt Island and a frequent diner in Manhattan. She said she has enjoyed her recent outdoor dining experiences on the Lower and Upper East Side, though it took a while for her to warm up to the idea.
"I was always a little bit wary of outdoor dining at first," she said. "I always wore my mask until the food came, and I was aware of everything happening around me. I didn't really think it was safe enough, but I had to take it for what it was."
With indoor dining options now available at many restaurants and bars, she said she isn't sure whether she'd jump at the chance to pursue it.
"If there was a second wave in the winter, I can imagine how horrible it would be to eat outdoors," she said. "But with indoor dining, I would want to make sure all the necessary protocols are taken so that I feel safe."
In June, Cuomo initially approved establishments to accommodate outdoor dining, as the second phase of the city's four-phase reopening plan. Following months of shutdowns during the pandemic due to monetary loss, outdoor dining provided an oasis for food establishments to revive. It became a permanent fixture on Sept. 25, pushed by New York City Mayor Bill de Blasio.
Following a steady rate of low COVID-19 infections, de Blasio encouraged New York City food establishments to open their doors to indoor dining. Businesses that offer this option must adhere to a set of guidelines in the eight-page New York City Restaurant Reopening Guide, which includes mandatory and recommended practices to protect employees, employers and patrons.
Some rules include prohibiting food and beverage services between 12 – 5 a.m. and ensuring all employees and patrons wear face coverings at all times. Others are more restrictive; for example, employees and patrons are only permitted entrance if they have their temperature taken before or while entering the establishment, and one person per dining party must sign in with their full name, address and phone number to be used for contact tracing.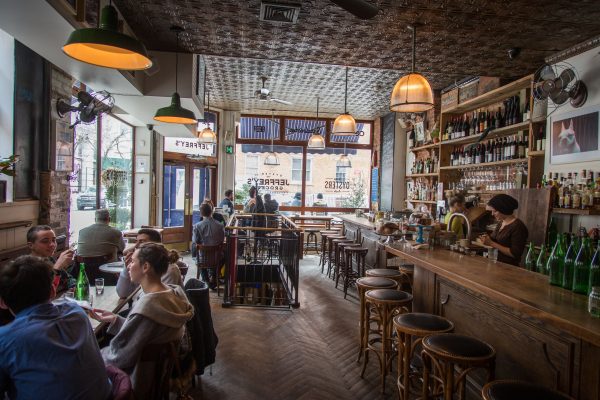 Ed Torres is the director of Food and Beverage at Happy Cooking Hospitality group, which is based in the West Village and founded in 2009 by restaurateur Gabriel Stulman.
Torres said he thinks the recent change in dining options city-wide would attract more tourists, rather than deter them when they visit.
"It's really kind of magical and wonderful right now, because we have cafés on the sidewalk, a culture that you can see in Paris, Madrid and London. That hadn't really existed in New York City before," he said. "Let's say we have 100% capacity inside [a restaurant], and additional dining outside will give us another 30% to 40% of outdoor dining. This means two or three years from now; New York dining's culture is going to be transformed."
Happy Cooking Hospitality group has its own COVID-19 safety plan based on the guidelines provided by the state, Torres said. The group previously owned nine restaurants in the city but had to shut down during the pandemic, as it was unable to keep up with high rent and was limited by low dining capacity. The group resumed indoor dining at reduced capacity on Sept. 30, supplementing its outdoor dining options at only four of its re-opened restaurants: Joseph Leonard, Jeffrey's Grocery, Fairfax and The Jones.
Torres said Happy Cooking Hospitality has its own safety measures, to ensure that its 71 employees can work in a safe environment and mitigate the risk of COVID-19 infections. Part of this safety plan, he said, requires the employees to fill out a questionnaire before coming into work, which asks routine questions about possible COVID-19 infection or exposure.
"With the onset of indoor dining right now, let's say if someone answers "yes" to any of those questions, we would shut down the restaurant to disinfect and clean the restaurant, just to bring it back to par," he said. "We've been working on this plan for eight or nine weeks, in order to have it in place so that if something does happen, we can put it into action."
As long as restaurants and bars abide by city guidelines when reopening, tourists who decide to visit may find they have less to worry about in terms of their safety while dining. Most restaurants have updated hours and transparent safety protocols on their websites, to ensure diners are fully aware of what measures will be taken to keep them protected.
Daniel Agusto is a former wine assistant and server who worked at Stage Left Steak restaurant in New Brunswick, N.J., until February of this year. He has over two years of professional experience working in the restaurant industry in the Tri-State area, and recently became a frequent diner since leaving his job at the upscale restaurant.
He dined outdoors this summer at Palo Santo, a pan-Latin cuisine restaurant situated on the ground floor of a brownstone in Brooklyn's Gowanus neighborhood. Palo Santo offers a daily-changing menu of a Latin American and Caribbean fusion, sourcing its local ingredients from a farmer's market five blocks from the restaurant.
While dining for the first time at Palo Santo, Agusto said he came to realize how much indoor dining can make a difference for patrons to enjoy their overall dining experience.
"I definitely didn't get the overall vibe from the place until I stepped inside to use the bathroom," he said. "There were clay designs and Spanish-style tiles, the lighting had an orange hue to it. There was an open window to the kitchen where you could see cooks preparing the food, which I think is an integral part of the enjoyable dining experience. I read a quote once: 'People go out for dinner and a show, but for me, dinner is the show.'"
Although New York City's dining scene has undergone many changes since March of this year, the restaurant industry is coming back strong, slowly but surely. Tourists who visit through the end of this year may experience dining in an entirely different fashion than two to three years from now. Nonetheless, with small changes such as the permanent implementation of outdoor dining, the dining scene may become more attractive to travelers.
"Tourists really are our lifeblood. We want people to come to our city and have a good time and enjoy the things we love ourselves about our city," Torres said. "I was talking to my friends, and was like, 'How exciting will it be when someone from Australia, from Europe or South America, says, "Hey, have you been to New York City in the summertime? It's really great, and there's so much going on there.'"