Posted October 8, 2019
By PAIGE FLANNERY
STONE HARBOR, N.J. — Nicknamed, "the Seashore at Its Best" and "Cooler By a Mile," the two towns, Stone Harbor and Avalon, that makeup the Jersey Shore's "Seven Mile Island," are a perfect summer retreat for all ages.
From Labor Day to Memorial Day, families, singles and students alike are seen packing up their cars and heading down to the Jersey Shore to get off at Exit 13 and experience the small town charm, Intracoastal Waterway and beautifully clean beaches that the Seven Mile Island has to offer. Even for those less inclined to spend their summer in the sun, the outstanding restaurants, quaint shopping areas and friendly community keep renters and owners coming back each summer. Avalon stretches about four miles from 6th to 80th Street and Stone Harbor reaches from 80th to 122nd Street, but this three-to-four block wide island is often labeled as one destination. With the unidentifiable barriers, completely bikeable layout and nearly identical charming vibe, it is often unknown to outsiders that the island separates into two towns. However, for anyone coming to stay in either Stone Harbor or Avalon, the choice to visit this hidden gem of an island.
Friday
12 p.m. Stroll the Streets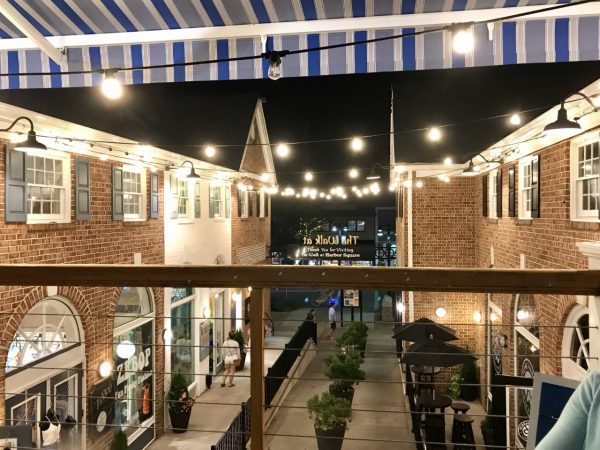 Start off your visit by exploring the main attraction of Stone Harbor, NJ. 96th Street and the surrounding area has all you could need, from clothing stores, to an old-time five and dime, to bayside restaurants, candy shops and even toy stores. Take a walk up and down 96th Street to experience the charming nostalgia that comes with a walkable shore town. Stop at The Watering Hull for a beer or a quick bite. With its second floor location, open-air concept and Caribbean menu, this restaurant and bar is the perfect place to finally feel yourself drifting into vacation mode.
3 p.m. Open Water
Truly take advantage of the sunny summer weather and check out Island Water Sports on 3rd Avenue and 97th Street. This water sports mecca can provide paddle board and kayak rentals for those who want to explore the Intracoastal Waterway on their own terms. They also offer guided Jet Ski and WaveRunner tours, as well as opportunities to join a chartered tubing, wake boarding, water skiing or knee boarding adventure! Parents who want to get out on the water themselves can leave kids back in the basin as they play on the Back Bay Aqua Park complete with multiple inflatable obstacles so they can enjoy the playground-on-water with multiple other children as well as IWS employees present to ensure safety and promote fun!
6 p.m. Taste of Italy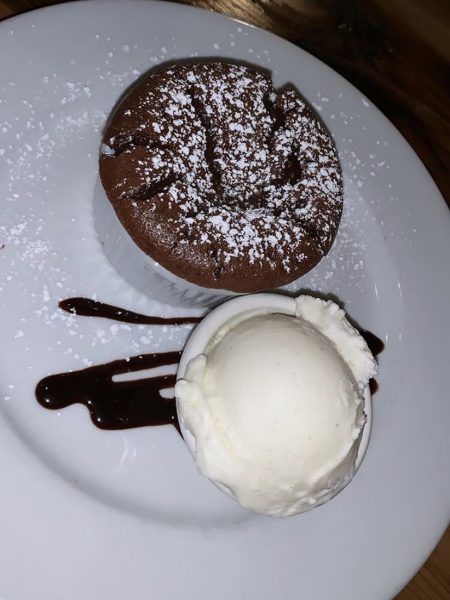 Experience this local kept secret tucked away on 3rd Avenue between 98th and 99th Street. A member of the Luciano family is sure to greet diners at the door and Graziella will even share the story of the 17-year family operation that Ristorante Luciano so gracefully runs. This authentic Italian restaurant will make you feel like family and also ensure that you leave full with their simple menu ranging from handmade pastas to their famous chocolate soufflé that must be ordered with the meal. Make sure to book a reservation weeks before and bring lots of wine, as this B.Y.O.B. restaurant is always filled with customers that are like family to the Luciano's.
9 p.m. After-Dinner Drinks
Always save room for drinks while on vacation! After dinner, walk over to Water Star Grille, an outdoor bayside restaurant located inside The Reeds at Shelter Haven luxury hotel on 96th Street. Explore the extensive wine and beer selection or the creative cocktails and enjoy the outdoor cocktail lounge with cocktail service all while looking out into the calm basin in the evening.
Saturday
8:30 a.m. Morning Flow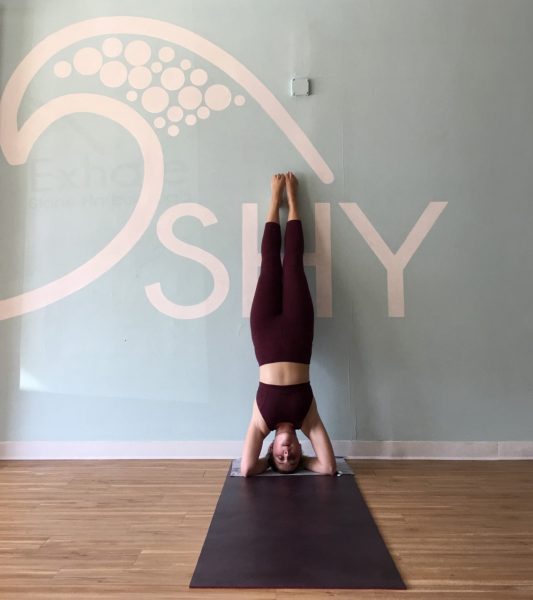 To sweat a little after last night's pasta and wine, make sure to book a spot at Stone Harbor Yoga. Owners and instructors Stef Mills-DeSatnick and Kristin Paulson will make you feel like home at this yoga studio that thrives off of community love and support. First-timers and regulars alike are treated with the utmost kindness and welcoming spirit that makes this studio a favorite for both locals and visitors. After leaving sweaty and glowing, grab a bite to eat at Fishin' Pier Grille South right across the street. An unimaginable number of options for pancakes, french toast and omelettes as well as the friendly staff make this breakfast spot a favorite for locals not interested in waiting hours for a table at Uncle Bill's.
11 a.m. Hit the Beach
Relax on the hot sand of Stone Harbor's well known clean and beautiful beaches for as long as you can take the sun. Pick up your beach tags, which are required for beach entry for anyone 12 and older, resident or non-resident, between 10 a.m. and 5 p.m., from Memorial Day through Labor Day at the office on 95th Street. Beach tags cost $6 daily and $12 for a week. Rent chairs, umbrellas, and any other equipment through Stone Harbor Crib & Beach Rental.
1 p.m. Slice of Heaven
For when hunger strikes while enjoying a day at the beach, Seven Mile Pies is there to save the day. The newer pizza joint, known for its quirky decor, friendly owner Craig and unexpected flavor combinations, is a town favorite. Call and order a buffalo chicken pizza and have it delivered to your location at the beach to avoid disappointment or having to walk to get lunch.
3 p.m. Cool Down with a Cone
Try to safe room for dessert, because it's nearly unheard of to visit the Seven Mile Island without making a stop at Springer's Homemade Ice Cream on 94th Street. The 50+ flavors and old time ice cream parlor feel will bring you back in time as this family run business has been open for nearly eight decades. Go in the afternoon to beat the evening rush, as the line can reach all the way down the next block on weekends.
7 p.m. Ocean to Table
Venture down into Avalon to have one of the best and freshest meals on the Jersey Shore. The reservation in advance is worth it to experience the delicious seasonal offerings that The Diving Horse has to offer. This intimate B.Y.O.B. restaurant changes the menu frequently, but the favorite Cape May scallops and popular short rib are sure to be offered all season. Get the full experience and sit outside under the bulb string lights to enjoy your meal at communal picnic tables with other diners. The outdoor patio is technically first come first serve, but making a reservation for inside will ensure that you will be eating a delicious meal either way. To enjoy your wine without restraint, book a Seven Mile Free Ride to take you to Avalon, a free golf cart transportation system that only runs on the Seven Mile Island. Take in the beautiful scenery and extravagant homes on your way and remember, tips are encouraged.
9 p.m. Night Out
Right across the street from The Diving Horse is the island's most popular bar, The Princeton. This beloved destination for people of all ages is sure to have a line out the door and plenty of dancing as they offer live music on most weekends. Saturday night is the most popular time to go so put on your dancing shoes and get ready to rock out to some classics at a night out on the town.
Sunday
8:30 a.m. Morning Brew
Get up bright and early to avoid lines and experience the peaceful morning energy of Stone Harbor before the crowds arrive. Stop into Coffee Talk to get a breakfast sandwich and a coffee that won't disappoint. With delicious bagels and sandwiches, over 20 flavored coffees and a variety of fresh baked pastries, there is no question why this spot is always so busy. While waiting in line, check out the articles about how pop star Taylor Swift got her start at this small local coffee shop.
Sunday 10 a.m. Market Sundays
No Sunday morning is complete in Stone Harbor without making a stop at the weekly Farmer's Market. Head down to the water tower on 95th Street and Second Avenue to pick up some baked goods, produce, seafood, pickles or any souvenir to take home. After perusing the stands and purchasing your selections from various vendors, walk across the street to the Stone Harbor Museum to learn about the history of the beloved town's humble beginnings.
Sunday 12 a.m. Quick Cafe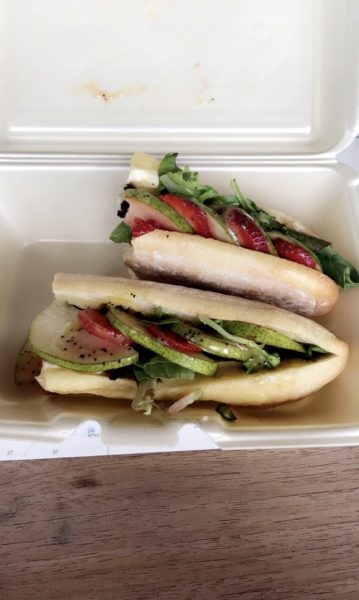 Before heading out, grab a quick lunch or call ahead in advance to pick up salads or sandwiches for the trip home. Yvette's Cafe on 97th Street is an Italian and French deli that uses the freshest possible ingredients to create an unexpectedly sophisticated and delicious lunch from a seemly casual pit stop. The fresh french bread tastes like it was baked in Paris that morning, so any sandwich with this bread will be sure to please.
If You Go
The Reeds at Shelter Haven (9601 3rd Avenue, Stone Harbor) is one of the finest luxury hotels in New Jersey with breathtaking bayfront views and a perfect location that is walkable to any popular restaurant or shop in Stone Harbor. Complete with complimentary golf cart travel to the beach as well as chairs and umbrellas waiting to be set up at your arrival, a stay at this hotel would surely make the Stone Harbor experience hassle-free.
Addresses
The Watering Hull – 261 96th St., Stone Harbor, NJ.
Island Water Sports – 9701 3rd Ave., Stone Harbor, NJ.
Ristorante Luciano – 9820 3rd Ave., Stone Harbor, NJ 609-967-9115.
Water Star Grille – 9601 3rd Ave., Stone Harbor, NJ.
Stone Harbor Yoga – 9823 3rd Ave., Stone Harbor, NJ.
Fishin' Pier Grille South – 9700 3rd Ave., Stone Harbor, NJ.
Stone Harbor Beach Tag Office – 1 95th St., Stone Harbor, NJ.
Stone Harbor Crib & Beach Rental – 266 98th St., Stone Harbor, NJ.
Seven Mile Pies – 261 96th St., Stone Harbor, NJ 609-368-7645.
Springer's Homemade Ice Cream – 9420 3rd Ave., Stone Harbor, NJ.
The Diving Horse – 2109 Dune Dr., Avalon, NJ.
The Princeton – 2008 Dune Dr., Avalon, NJ.
Coffee Talk – 299 97th St., Stone Harbor, NJ.
Yvette's Cafe – 221 96th St., Stone Harbor, NJ.