From South Florida's signature street food to one of the nation's most acclaimed dining experiences, Miami's food scene is often in the spotlight. A city known for its melting pot of cultures, Miami is gaining fame and attention for its growing showcase of international eats — it is a city that can offer an authentic taste of nearly any culinary cuisine.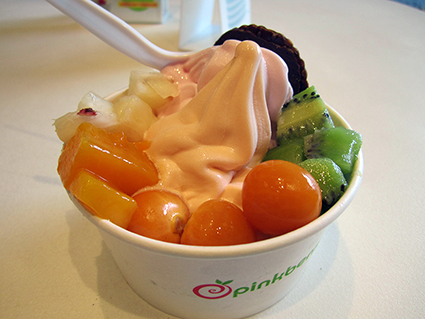 While the iconic Sandwich Cubano can be found at the center of virtually every South Florida neighborhood, the new and increasingly popular food truck trend puts gourmet food on wheels — and has taken the city by storm. With locals hungry for more, Miami continues to develop its food culture as the emergence of gastropubs and specialized food shops come on the scene.
The list of locally notable chefs is also growing exponentially, as local restaurants such as Yardbird has been honored at national and international levels. Yardbird was recently named among the nation's 50 best new restaurants by Bon Appetit magazine. During the months of August and September, the city hosts a mouth-watering restaurant promotion — Miami Spice — offering locals affordable access to signature dishes at Miami's top fine-dining destinations.
As for South Beach, this February will mark the 12th year that the SOBE Food & Wine Festival, perhaps the most impressive epicurean food festival in the nation, is held. Attracting  close to 7,000 guests a year, the festival hosts nearly 50 events featuring more than 150 internationally celebrated chefs.
In this section of our site, we review new local flavors and take you on our journeys to discover the best our culinary communities have to offer.
— Laura Morcate
Spring 2013