Posted April 30, 2014
By VICTORIA HERNANDEZ
Christian hip-hop has taken the music world by storm. A lot of people don't know what to do with it. People who claim Christianity as their religion support it because they like the beats and the positive message.
Some who came to Christianity after a life without faith are appreciative for the genre because they can enjoy the music they are used to without compromising their new-found lifestyle. On the other hand, people who aren't necessarily religious have been slow to embrace Christian hip-hop. It, like other Christian music, can be preachy and lacks the raw storytelling that makes hip-hop so near and dear to listeners. Christians, too, sometimes reject the genre because of the stigma of hip-hop culture.
Recently, there has been a movement within Christian hip-hop to shed the religious label. Why can't it just be called "hip-hop" with a positive message? Everybody knows Lupe Fiasco is Muslim, but his music isn't labeled as "Muslim Hip-Hop." Many rappers like to talk about God or spirituality whether they live it out or not. So Christian hip-hop has set out to break into the mainstream.
This year, four "Christian hip-hop" projects have been released so far. Two of them are by the most popular label, Reach Records. The other one is by lesser known artist but OG in Christian hip-hop Da' T.R.U.T.H. A final album that was released is not exactly hip-hop, but is an R&B artist on a predominately rap label. Each project had its own style and each artist expressed his faith in a different way.
Reach Records released two EPs this year. Founder and rapper Lecrae has taken Reach to the top of both the Christian and hip-hop music scene because of his adaptability and willingness to work with mainstream artists. He sees hip-hop as his mission field and does not want to operate inside a "Christian" bubble.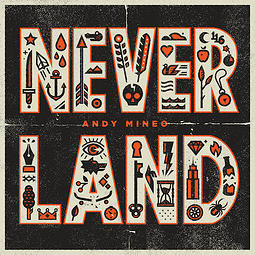 Andy Mineo released "Neverland" in late January. KB dropped "100" in March. Both are fairly short, seven and six songs respectively, but are able to establish a solid theme and show a little bit of diversity in a small amount of time.
Andy Mineo isn't afraid to push boundaries and once again created a project that is utterly unique. "Neverland" is a solid follow-up to Mineo's debut album, "Heroes for Sale." Sticking with Reach's philosophy, this EP doesn't scream "Jesus" but instead tells honest stories about how the rapper/singer's life has changed as a result of his faith.
Warning: RapGenius is needed for most of the songs. Mineo celebrates his Italian heritage especially on "Paisano's Wylin'" and "Paganini." Apparently, "Paisano" is the Italian term for "homie" and Paganini was a great violinist. Honestly, there probably aren't a ton of rap fans that would be excited about these themes.
At least the beats are good and the bass is solid. Actually, it is a significant step that these projects are even on RapGenius (all four projects have at least a couple songs on the lyrics website). This shows that the music is gaining recognition in the mainstream arena and if a new listener comes across any of these projects, he or she will be encouraged that these songs are on the beloved website. The artists will also gain a lot of credibility.
The structure of "Neverland" is very effective and goes from introducing how Mineo is flying high off the joys of life (he will "never land") and explaining how he doesn't need drugs or worldly fulfillment to "get high." The track "Rewind" is a slower song that brings a little diversity to the otherwise hard-hitting album. "Paganini" is actually a pretty good song. KB and Canon make guest appearances and the song ends with beat boxing. The conclusion, "Death of Me" is a good reflection and clarifies Mineo's love for hip-hop balanced with joy in his savior.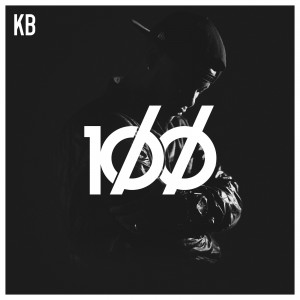 KB's "100" is a little more preachy than "Neverland" but is more true to the hip-hop style. Mineo is honest in his storytelling, but lacks the lyrical acrobatics that creates exciting hip-hop music. KB on the other hand, can spit 100 m.p.h. No pun intended.
The introduction track, "Give My All" builds up the beat until KB literally shouts "Jesus." Unlike "Neverland" where there is distinct diversity between songs, "100" features significant tempo changes within individual tracks. Mineo makes an appearance on "100" but instead of rapping, he sings the chorus.
Even though "100" is more obvious in its religious theme, KB throws in more references to pop culture. In the title track, he references Jackie Robinson to explain how it feels to be living by a different standard than the world. On "Doubts," he has a really clever line, "Sometimes I still feel like I'm in the dark/Let me explain the conflicts of Kevin's heart."
This line is simple but crazy good because KB's name is Kevin, so he is being honest about his struggles in life. But also, he is referencing the famous comedian Kevin Hart who had a movie called "Let Me Explain." Any mainstream audience would immediately get this reference and give KB credit for his creativity and honesty.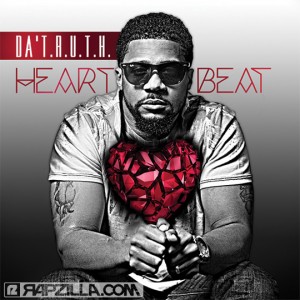 Da' T.R.U.T.H. has been a household name in the Christian hip-hop world since 2004. He is still going strong and just released "Heartbeat" on April 15.
Overall, the album is very clearly "Christian" and doesn't show the effort to be as relatable as the Reach projects. Da' T.R.U.T.H. hasn't expressed the desire to crossover like the Reach camp has, but he should still try to challenge himself.
Overall, "Heartbeat" was a legit album. It was a solid mix of hip-hop and worship music with guest features from James Fortune and Chris August.
Some of the songs seemed to take hip-hop norms and flip them on their head. The song, "Standing O" is a little cheesy. TJ Pompeo is an up-and-coming artist who balances rap and singing nicely.
But this song just tries too hard. The chorus goes, "You see the lights in the city, they make the night so pretty." T.R.U.T.H. shouts out practically every Christian hip-hop artist in the business. This seems a direct contrast to the epic hip-hop song "Control" where Kendrick Lamar thrashed every big name in the game. Obviously, because T.R.U.T.H. is coming from a Christian perspective he has a friendlier persona than Lamar, so his music is going to be lighter. But it's hard for people who enjoy the competitive nature of hip-hop to hear a bubblegum song like this.
The best song hands down is the title track that features who else but Lecrae. The song is just so honest and raw. Both T.R.U.T.H and Lecrae share their passion for why they do what they do. And Lauren Lee provides a beautiful chorus.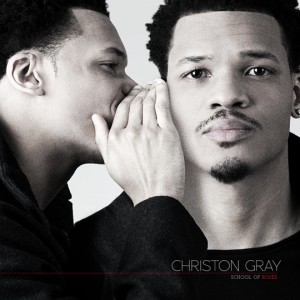 By far the best "Christian hip-hop" album of 2014 so far isn't even hip-hop. It is "School of Roses" by Christon Gray, a member of the super group W.L.A.K. from Collision Records. Gray is the complete package. He can sing, rap, play piano and is quite handsome. (Sorry ladies, he's taken.) Comparing to the mainstream, he is similar to John Legend, but definitely has his own style.
The album is an honest, raw account of Gray's search for true love. The opening song, "The Last Time" is very thoughtful and reflective. The tone quickly changes on "Wanna" with a good boom-bap beat.
Gray describes the temptations that women present for him. This song is reminiscent of "Trouble" or "She Knows" off J. Cole's hit album "Born Sinner." Doesn't everybody feel the desire to seek attention from attractive people? Commitment is hard and Gray is not afraid to explore that.
There are three piano interludes on the album, "Roses 101," "Roses 102" and "Roses 103." These songs serve as nice transitions throughout the story. Here, Gray takes a moment to reflect on where he's at in life.
Of all the projects, Gray's faith is the least explicit. He drops little gems here and there to let the audience know why he is broken and in need of a savior. On "Windchaser" he says, "We exchange vows from I do to adieu like we exchange vowels/Sin nature made me a wind chaser."
Sin is a very Christian concept, but he drops it gently and doesn't scare away a non-religious audience. As the album progresses, references to Gray's spirituality become stronger. In "Roses 102 – Burning House," he says, "Lord help me close the door." In the dramatic conclusion, "Arena (The Final Hour)" Gray is completely unashamed of his faith. The chorus includes clear scripture references to Jesus being the savior of the world. This song is pure worship as Gray thanks God for believing in him even when he thought all hope was lost.
Each of these projects had different target audiences. Da' T.R.U.T.H.'s was clearly still a Christian audience who needs a little bit of traditional gospel music mixed with their hip-hop. Andy Mineo and KB went more towards the middle of the road. Christon Gray hit a grand slam in creating a project that Christians will appreciate but non-believers will be able to process and enjoy just as much.
Christian hip-hop still has a full year ahead. The discernment into how to express faith through the vessel of hip-hop is an ongoing process. It might seem slow, but it is steady.
Thi'sl will release "Fallen King" on May 6. His music is usually raw which should reach out to the hardcore hip-hop fan base. Reach Records is releasing Tedashii's "Below Paradise" on May 27. This album should be important because it is going to reveal T.Dot's inner struggle after the death of his young son. It will probably be a great album to reach a non-Christian audience who can relate to unexplainable suffering.
Really, a Lecrae-Kendrick Lamar collab just needs to drop pronto.
Artist: Andy Mineo
Title: Neverland
Release Date: Jan. 28, 2014
Label: Reach Records
Price: $6.99 iTunes
Artist: KB
Title: 100
Release Date: March 4, 2014
Label: Reach Records
Price: $5.99 iTunes
Artist: Da' T.R.U.T.H.
Title: Heartbeat
Release Date: April 15, 2014
Label: Mixed Bag Music Group
Price: $11.99 iTunes
Artist: Christon Gray
Title: School of Roses
Release Date: March 25, 2014
Label: Collision Records
Price: $9.99 iTunes