March 22, 2014
By KASSANDRA MEYER
If you are looking for Bérénice Bejo's tap-dancing, whimsical performance from "The Artist" (2012), you are in for an entirely different experience in "The Past" ("Le Passé").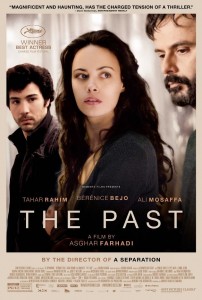 Bejo establishes herself as multi-dimensional actress who can play wide range of characters – from the comedic and light-hearted to the complex and emotional – in her latest film.
Besides these two films, the French actress was not known for anything worth mentioning. Okay, she had a small role in the box-office flop, "A Knight's Tale" (2001), opposite pre-Brokeback Mountain Heath Ledger.
Still, her performance in "The Past" has garnered a Best Actress Award at Cannes last year and solidified her in the respectable French actress category, á la Audrey Tatou.
In the story, Bejo plays the soon to be ex-wife Marie of Ahmad (Ali Mosaffa) an Iranian man, who arrives in France after four years to finalize his divorce procedure.  Marie has started a relationship with an Arab man named Samir (Tahar Rahim), who has a son and whose wife is in a coma. The relationship of the older daughter, Lucie (Pauline Burlet), and Marie is strained because Lucie disapproves of her mother's relationship with Samir.
As the plot unravels, the audience learns that Samir's wife discovered his affair with Marie, which led to her suicide attempt and subsequent coma. The plot has twists and turns, in the same vein as the director Asghar Farhadi's 2011 film, "A Separation," which won him an Oscar for Best Foreign Film.  "A Separation" has a stronger plot and examines issues of gender, religion, justice and class from his home country of Iran, where Islamic law coincides uneasily with modernity.
In his newer film, "The Past," Farhadi does not make social or political commentary on Iran.  Rather, Farhadi steps away his controversial country and creates a complex domestic drama set in modern day France. The film is finely acted with a script that forces moviegoers to reassess the characters many times and elegant camerawork that constantly reveals new bits of information.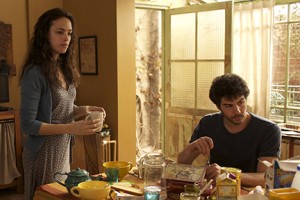 In "The Past," director Farhadi uses the same style from his previous film for which he was praised. 
He crafts his own blend of neorealism, with non-linear narratives and naturalist acting being the most prominent characteristics.
It is intricate and mature, but it's also meandering and, at times, heavy-handed, even melodramatic. The tight control of time, place and action that made 'A Separation' so gripping, is just not there.
Besides the slow-paced plot, Farhadi has a knack for hiring talented actors. Bejo plays a controlled train wreck, but has moments of bursting emotion. Mosaffa is a well-tuned mix of patience and alarm, and Rahim gives Samir a weary sadness.
But perhaps the most appealing performance comes from Burlet, a young Marion Cotillard look-alike (she even played the 10-year-old version of Cotillard in "La Vie en Rose"), who gives the film its confused, troubled, innocent-evil center. This young lady will be a star.
It's never entirely clear what Farhadi is trying to say with this film. Perhaps his main interest is responsibility – the taking of it, the lack of it, the search for it, the shirking of it, the claiming of it. He is at pains to stress how we are all constrained by our own perspectives on our lives: something he pushes to extremes with the film's final, terribly overwrought moment.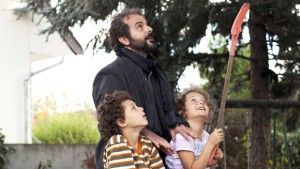 "The Past" breaths just like the "La Notte" – Michelangelo Antonioni's second film from the 1960s trilogy; his weakest of the three.
Just like "The Past," "La Notte" examines modernity and its discontents with great performances, but not lauded in the same degree of the first film, "L'aventura" or third film, "L'eclisse."
Farhardi lacks the deep moral complexities from its predecessor "The Separation" and his longevity as a great director will depend on his next film.
Title: The Past "Le Passé"

Release Date: Dec. 20, 2013

Director:

Asghar Farhadi

Starring: Bérénice Béjo, Tahar Rahim, Ali Mosaffa

Run time: 130 minutes

Distributor: Momento Films

MPAA rating: PG-13

Reviewer's rating: 3 out of 5

Playing at: Miami Beach Cinematheque