Posted March 21, 2013
By LAURA MORCATE
Following a UK soft release in 2012, the female electronic Swedish duo Icona Pop has just officially released the collection of party anthems that is the Iconic EP to the U.S. Market.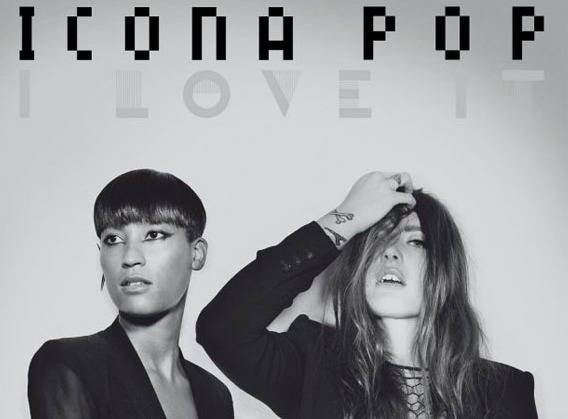 When Icona Pop's Caroline Hjelt and Aino Jawo passionately shout "I threw your sh*t into a bag and pushed it down the stairs/ I crashed my car into the bridge/I don't care, I love it" on the single "I Love It," it is understood that their music, like the majority of pop music, consists of trivial attempts at producing the next viral radio hit.
However, considering how frivolous this might seem, they might just have what our pop culture seeks.
Following high-profile features on HBO's "Girls," a Dr. Pepper commercial and its selection as the official theme song for the current season of MTV's "J-Wow and Snooki—it seems as though the single's upbeat energy and celebration of youth is a perfect match for the American pop market.
Granted, the tune is overly shouty and loud— but there is no denying an infectious beat and invigorating live-for-the-moment lyrics. Along with the likes of Carly Rae Jepsen's "Call me Maybe" and Taylor Swift's "We are Never Getting Back Together," It's the kind of song we love to hate.
But the rest of the album is not even good at being bad. Though "Good for You" and "Top Rated" also incorporate breathless urgency and sing-along exclamations, they offer little more than robotic hooks and irritating electro noise. But that is my opinion. As far as music appreciation goes, I am not a fan of the EDM (Electronic Dance Music) movement and I do not do well with the lack of true instrumentals and repetitive printer-jam-esque cacophony.
Unfortunately, the duo's quieter side also isn't very compelling, although "Manners" — which was enjoyably sampled and sped up by Chiddy Bang on his track "Mind Your Manners" — boasts a considerably catchy hook.
However, it's not the worst I've heard. And if playing on full volume, with the windows down, on the way to the beach, I might even embrace the tunes, sing along and bust a move. In which case, I suppose Icona Pop's mission would be accomplished; therefore, I must commend the duo for capturing the youthful sounds of our generation's pop culture and promoting the celebration of life and care-free fun.
Released in anticipation of the duo's full-length debut, "Iconic" is sure to make its way into the Miami party scene and give listeners and fans a good idea of what Icona Pop has in store.
"Iconic"
Icona Pop
Big Beat/ WEA
March 5, 2013
CD $5.99
MP3 $4.99
Rated 2.5/5