Posted May 1, 2019
By MARINE PACCANARI
A multifaceted man. One that was not only gifted with paintbrushes, but also behind the camera. This is the story the late of George Daniell, a photographer who immortalized some of the most famous celebrities, such as Audrey Hepburn and Sophia Loren.
His latest (and one of the largest) exhibit?
It can be found at the George Daniell Museum on Miami Beach. This exhibit is an anachronistic collection of Daniell's paintings and photographs, created and taken throughout his life. Born in 1911 in Yonkers, N.Y., Daniell did not have an easy childhood.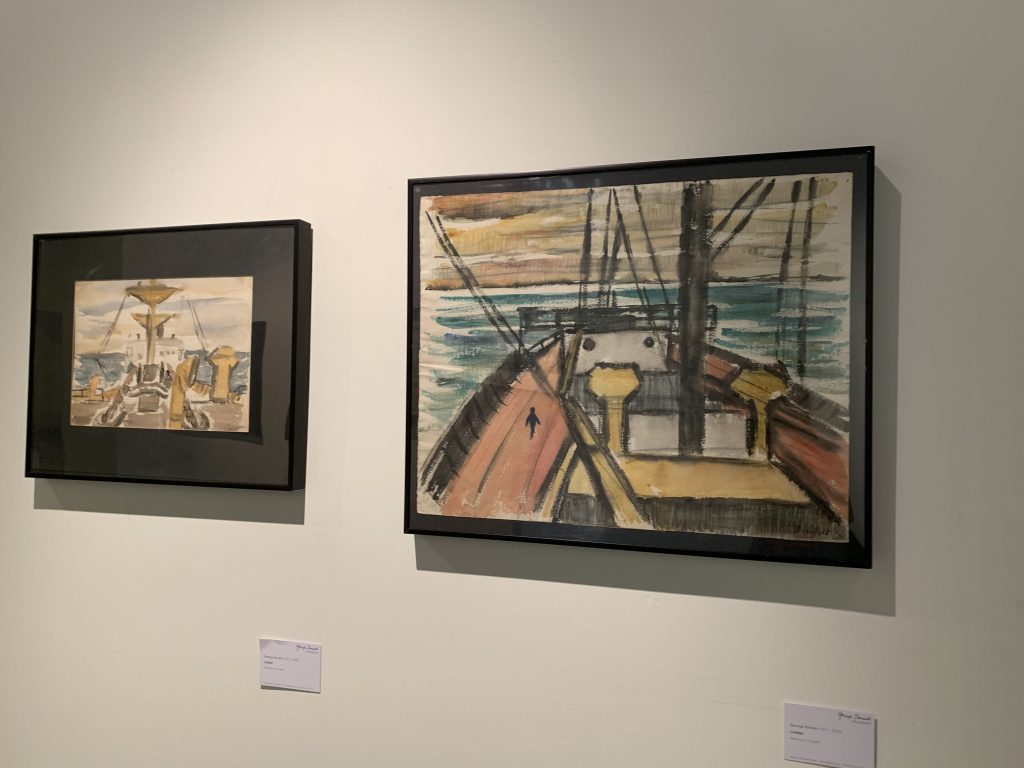 When he was still very young, his father committed suicide at the dinner table, as the family sat and ate. This shaped and molded him into a very resilient man, who had an eye for the dramatic and cinematic, explaining why his photographs were taken in black and white.
This event created an astonishingly strong bond between himself and his mother, something which was only revealed later through the use of his old journals. When Daniell was only 12, he was moved to a school an hour away, something which truly traumatized him as he could no longer continue his close friendship (or perhaps first love) with this neighborhood boy.
As a very smart student, he then went to Yale and earned a B.A. in liberal arts with a concentration in drawing. Once he was graduated, he joined the arts student league and soon after turned his interest to photography. During the day, he would shoot advertisements and document art collections, and at night he'd go out and visit the gay bars, a very different way of living your life for people back then.
Daniell was known for being extremely social and charismatic, and back in the day it was very easy to get in contact with subjects to photograph. During the few years to come Daniell would take many magnificent black and white photographs of celebrities such as Audrey Hepburn or of places such as Key West.
Not only was he known for being charismatic and charming, he was also a strong advocate of gay rights. He never hid who he was, in fact he used photography to his advantage. He showed the world the unedited truth, the real male body, no shame and no holding back. His art was a vehicle to show the rest of society how he perceived the world to be.
Many would say Daniell, who died at the age of 81 in 2002, never needed social connections, just his charm. It was indeed an easier process back in the day to book celebrities to shoot, but many celebrities would soon call him on of their favorite photographers. In the 1930s, Daniell traveled the world, whether it be by boat or by land, and many of his pictures appeared in numerous publications like LIFE and Time Magazine.
After his mother's death and a short stunt in the army, Daniell fell in love with Stephen Dorlan, another artist. They were together for 40 years, and moved to Trenton, a small town in Maine, to paint and lead a "country life."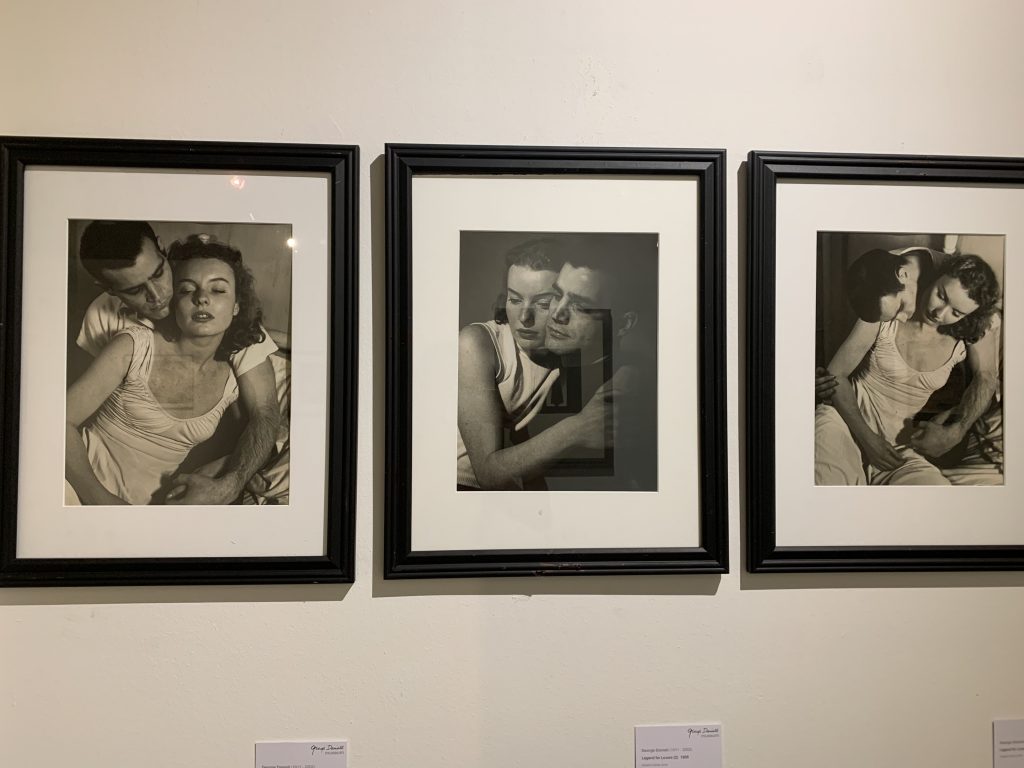 Dorlan later died and sent Daniell into a depression for which he was hospitalized.
After being released he had a stroke which ended his photography career but made him realize he had always been a painter. He never used to have a preference but all that changed after Dorlan's death.
Dorlan later died and sent Daniell into a depression for which he was hospitalized. After being released he had a stroke which ended his photography career but made him realize he had always been a painter. He never used to have a preference but all that changed after Dorlan's death.
As you walk through the exhibit you are hit with Daniell's colorful paintings, usually nudes. Though Daniell could paint extremely detailed and real like paintings, he enjoyed a more sketch like style, representing the human body in movement. In his younger days, Daniell would most often paint with dark colors and very detailed oil portraits.
But during his final years one can see that Daniell definitely changed his outlook on the world, and was more about the sensuality of the bodies he painted than the detail. Among the paintings we can see also see that boat decks and the beach are often represented. The tones of all his paintings are very warm, and his paintings are very much uplifting, a striking difference compared to his photographs hung up across the room.
Ziff, a famous art collector who owns 25 of his photographs, says "his works are a link to a wonderful, gay past" he says, "I'd call them joyful, erotic, theatrical."
But walking through this exhibit the photographs tell much more than just an erotic past. Yes, some are about the pure physical form of a man. The simple beauty of a human body. Others, show the simple reality of things, the truth behind living on a boat, or even ducks waiting to be fed a piece of bread. His most famous photographs, portraits of famous celebrities, are often very cinematic and serious.
Lavisha Budhrani, a student at the University of Miami, says this exhibit "is a must see for anyone interested in old-timey Hollywood and how pristine it was, you also get to see a lot of behind the scenes."
Christophe Miralles, a famed French expressionist painter, said George Daniell has always been one of his biggest inspirations.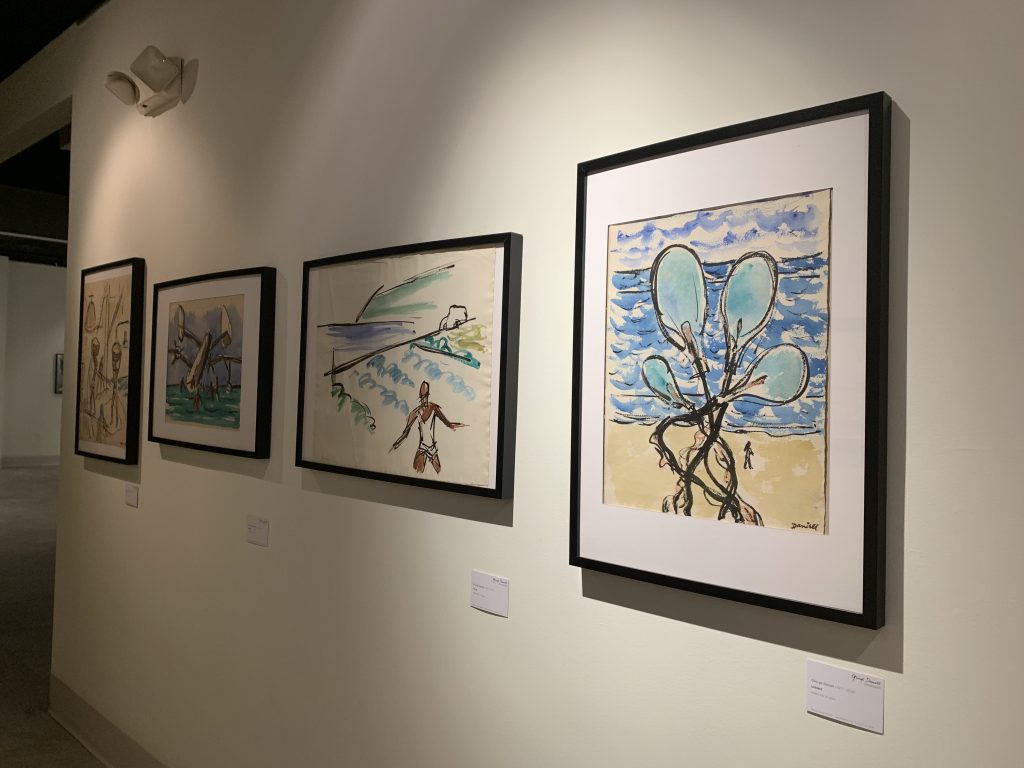 "As an artist, George was always so interesting to learn about because he really influenced photography for the many years to come.
His erratic brushstrokes and fearlessness when it comes to painting male nude bodies was really something uncommon back then."
Miralles then added, "he was never afraid to show the rest of the world what he saw through his lenses."
It is without a doubt that Daniell was a master at portrait photography, but that was not his only specialty. As a tribute, the George Daniell Museum has hung up many of his photographs from Key West. All of the photographs are so essential because they are part of American history. There are many aspects of life back then that Daniell has immortalized. These aspects of life could be completely forgotten without photography.
Unfortunately, many have started to forget how impactful Daniell has been to our society. One of the assistants at the museum lamented, "most of the people that come here come to see the World Erotic Art Museum. I think it's because most of the younger generation has never heard of George Daniell … it's really a shame."
So make sure you explore this exhibit for a throwback into the past … our past.
If You Go:
Opening: April 3, 2019
Mondays-Thursdays, 11 a.m. – 10 p.m., Fridays-Sundays, 11 a.m. – midnight.
Venue:
George Daniel Museum
1205 Washington Ave., Miami Beach, Fla. 33139.