Posted April 2, 2016
By AXEL TURCIOS
When you go to a musical you expect an unusual experience, but when you go to the musical that presents the life and works of one of the biggest music composers of all time, you embark on an unimaginable journey.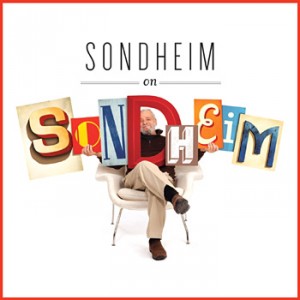 For the first time ever and after six years of its original Broadway release, "Sondheim on Sondheim" comes to South Florida to present an intimate multimedia portrait of musical icon Stephen Sondheim told through his own words and unique music style.
This time it debuts as an Actors' Playhouse production at the Miracle Theatre in Coral Gables.
Sondheim, born in New York, is a composer and lyricist many considered as the greatest and perhaps best-known artist in the American musical theater. Throughout his career, Sondheim received an Academy Award, eight Tony Awards and other multiple high prestige recognition.
This award-winning musical revue consists of music and lyrics written by Sondheim for his many shows.
Throughout the show, the audience is introduced to exclusive video footage in which Sondheim offers an inside look at his personal life and artistic process.
The musical, directed by the award-winning David Arisco and David Nagy, is also combined with never-seen-before arrangements of more than two dozen Sondheim tunes brought to life by eight talented singers and a live, onstage chamber orchestra.
The cast does an astonishing job highlighting and performing Sondheim's songs.
The eight talented actor-singers, Margot Moreland, Lindsey Corey Lourelene Snedeker, Wayne LeGette, Christopher A. Kent, Alexander Zenoz , Marilyn Caserta, and Don Juan Seward II, engage the audience in a compelling and beautiful manner.
When the show starts, it feels like you are about to go on a tour. Technically, you are, but instead, you begin a trip to explore an artist's personal and professional life.
It all begins with the live performance of the onstage orchestra. Then, the actors come on stage to bring to life some of Sondheim best-known works such as "A Funny Thing Happened on the Way to the Forum," "Company," "Follies," "A Little Night Music," "Sweeney Todd" and many more master pieces.
The actors take the audience on an unthinkable experience making them feel like they are traveling back in time. The musical is the perfect gift for any fan willing to have fun and get a sense of the real Sondheim.
His compositions, life experiences and toxic relationship with his mother inspired this state-of-the-art master piece that is now contributing to the arts of South Florida.
The show brilliantly is concluded with one of the composer's songs, "Anyone Can Whistle," where Sondheim himself joins the song with the videos shown of him.
Any person would think that this style of delivering the many secrets behind Sondheim's keys to writing his songs is somewhat strange, but I consider it a vivid retelling of the composer's many experiences in his lifetime.
Musical: "Sondheim on Sondheim"
Where: Actors' Playhouse at the Miracle Theatre, 280 Miracle Mile, Coral Gables.
When: 8 p.m. Wednesdays-Saturdays, 3 p.m. Sundays (additional matinee 2 p.m. March 23) March 16 through April 3
Price: $59 Fridays-Saturdays, $52 other performances (10 percent senior discount, $15 student rush tickets, excludes Saturdays-Sundays).
Information: 305-444-9293 or www.actorsplayhouse.org